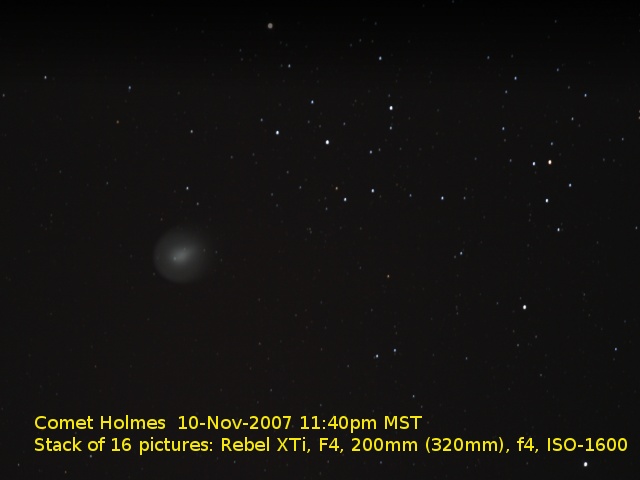 Photographer:
Francis Dunlop
Email:
Location of Photo:
Calgary, AB
Date/Time of photo:
10-Nov-2007 11:40pm MST
Equipment:
Canon Rebel XTi, Canon EF 70mm-200mm f/4 L lense. Lense at 200mm (320mm equiv on 35mm film). ISO-1600. 5 second exposure per image. Stack of 16 images using DeepSkyStacker. Camera mounted on fixed tripod.
Description:
Shows Comet Holmes. You can see a few stars through the dust cloud. The original photos were quite noisy at ISO-1600 but stacking cleaned it up A LOT. Photos were taken in my backyard in downtown Calgary. Night was quite clear - for a city of 1,000,000 people.