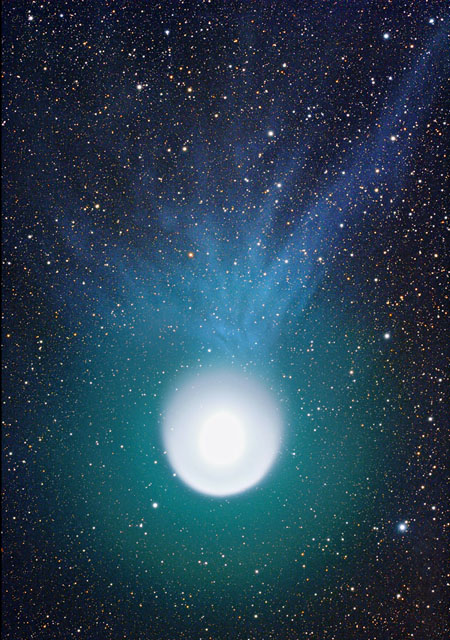 Photographer:
Riyuji Shimoji
Location of Photo:
Okinawaken Higashison JAPAN
Date/Time of photo:
Am4h45m 5 November 2007
Equipment:
TAKAHASHI TOA-130F D=130mm f=1000mm REDUCEA f=750mm F5.8 TAKAHASHI EM-200equatorial FUJIFILM Finepix S5Pro 400%D-RANGE ISO 400 RAW Exp 10s×3 30s×3 60s×3 90s×3 120s×3 150s×3 180s×3 360s×3 540s×3 Photoshop CS3 Weak Ann sharp mask
Description:
he line to which Hikari of the emerald color surrounds a golden nucleus on the 5th and it the tail of light blue ion goes from there to, too, is stretching. Just like, it is the style which is choker? of the very expensive jewel at the Egyptian antiquities.
Website: