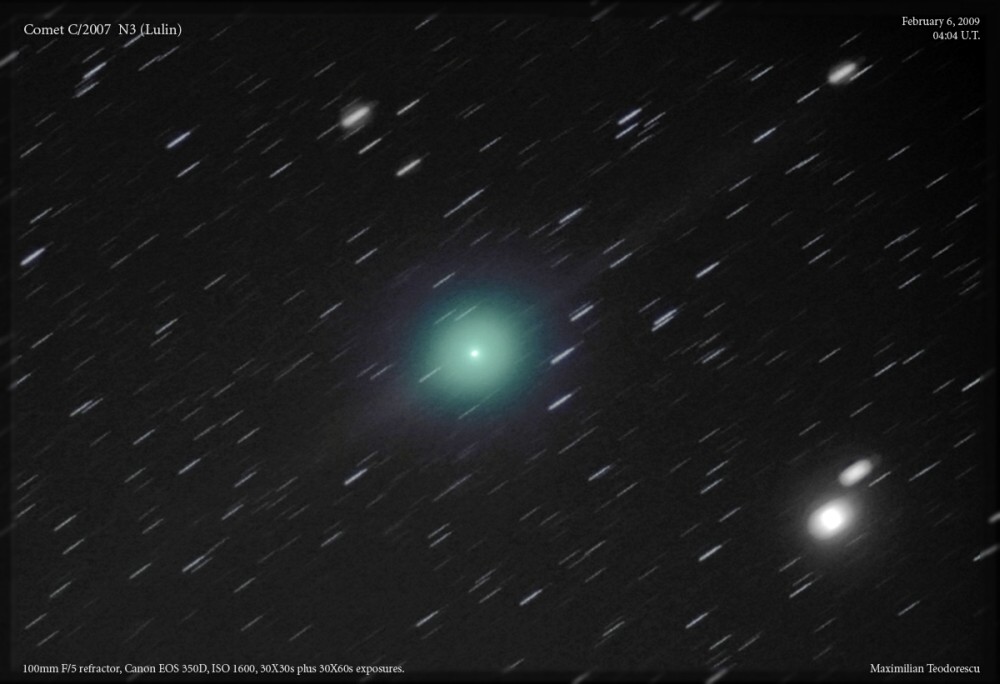 Photographer:
Maximilian Teodorescu
Location of Photo:
Dumitrana, Romania
Date/Time of photo:
February 6, 2009; 04:04 U.T.
Equipment:
102mm F/5 Sky Watcher refractor on EQ 5 with SynScan, Canon EOS 350D
Description:
The close proximity to Zubenelgenubi made finding Lulin an easy task for no more then 5 seconds after setting the equipment in place ! It was the first time I've obsearved a two-tailed comet at 180 degrees to each other ! I've aslo tried to observe it visualy but I can't say for sure that it was there: the close proximity to Zubenelgenubi made it quite hard to spot the fuzzy object, but from time to time I could say that something was there...I can't wait for the next few weeks as the comet comes closer to Earth, and rises higher at my location.