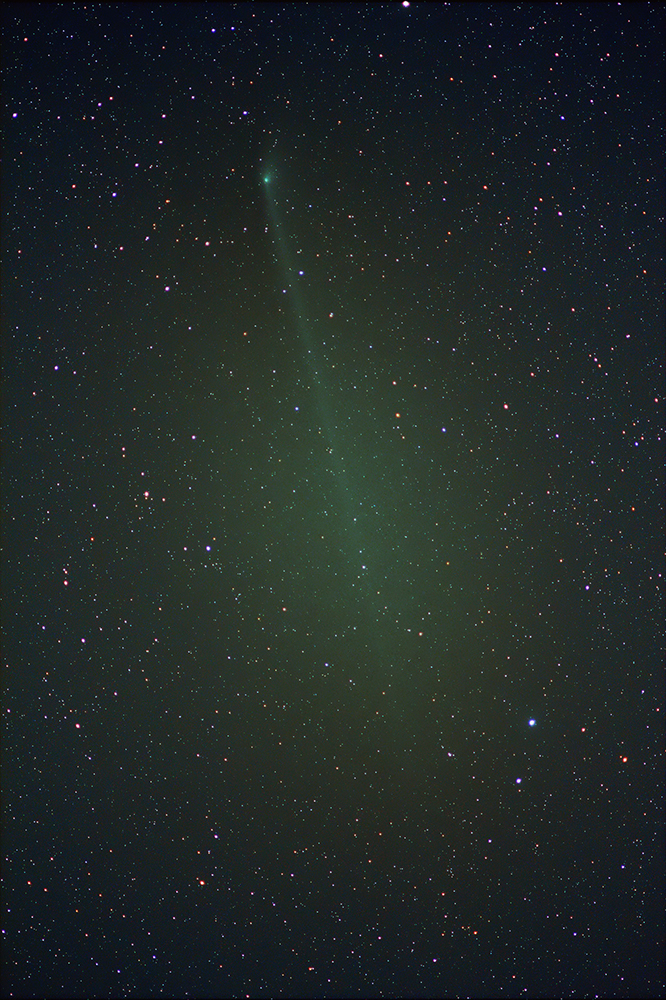 Photographer:
Jeff Adkins
Location of Photo:
Willard, Ohio
Date/Time of photo:
06-03-2013 at 12:02 AM
Equipment:
Photo was shot with a vintage Pentax Super-Takamur 200mm f4 prime lens, wide open, on a Canon 550D unguided on a Celestron CGEM mount. A stack of 10-30 sec exposures @ iso6400 & 14-30 sec exposures @ iso3200.
Description:
This photo was taken on an incredibly clear night with the comet high in the sky. I used the opportunity to shoot wide open @ f4, with the extreme iso's, to capture the faint detail around the anti-tail. Note: Dark skies surround the comet with no gradient issues as in earlier shots. The photo shows an erie cloud of comet dust and gasses hanging around the anti-tail.