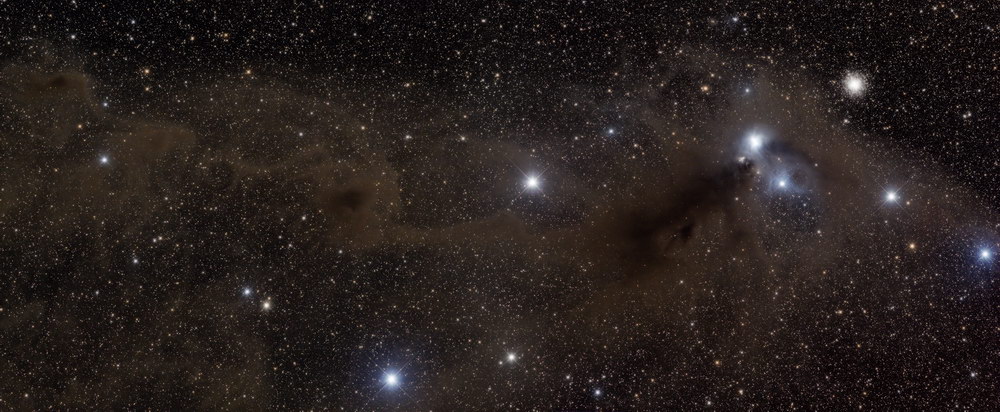 Photographer:
Gerhard Althoff
Location of Photo:
Astrofarm Kiripotib - Namibia
Date/Time of photo:
2016-06-11
Equipment:
Takahashi Epsilon 130D, QSI583wsg & Astronomik LRGB- and 12nm H-alpha-filters
Description:
The reflection nebula NGC 6726/6727/6729 & IC 4812 and the dark nebulae Bernes 157, SL 39 and 41 are striking objects in the constellation Corona Australis. Together, they remind me a bit of a cosmic tadpole. NGC 6729 is especially interesting as Variable Nebula. He is related to the pre-main sequence star R Coronae Australis. Already in the constellation Sagittarius is the globular cluster NGC6723. Mosaic of two images.
Website: