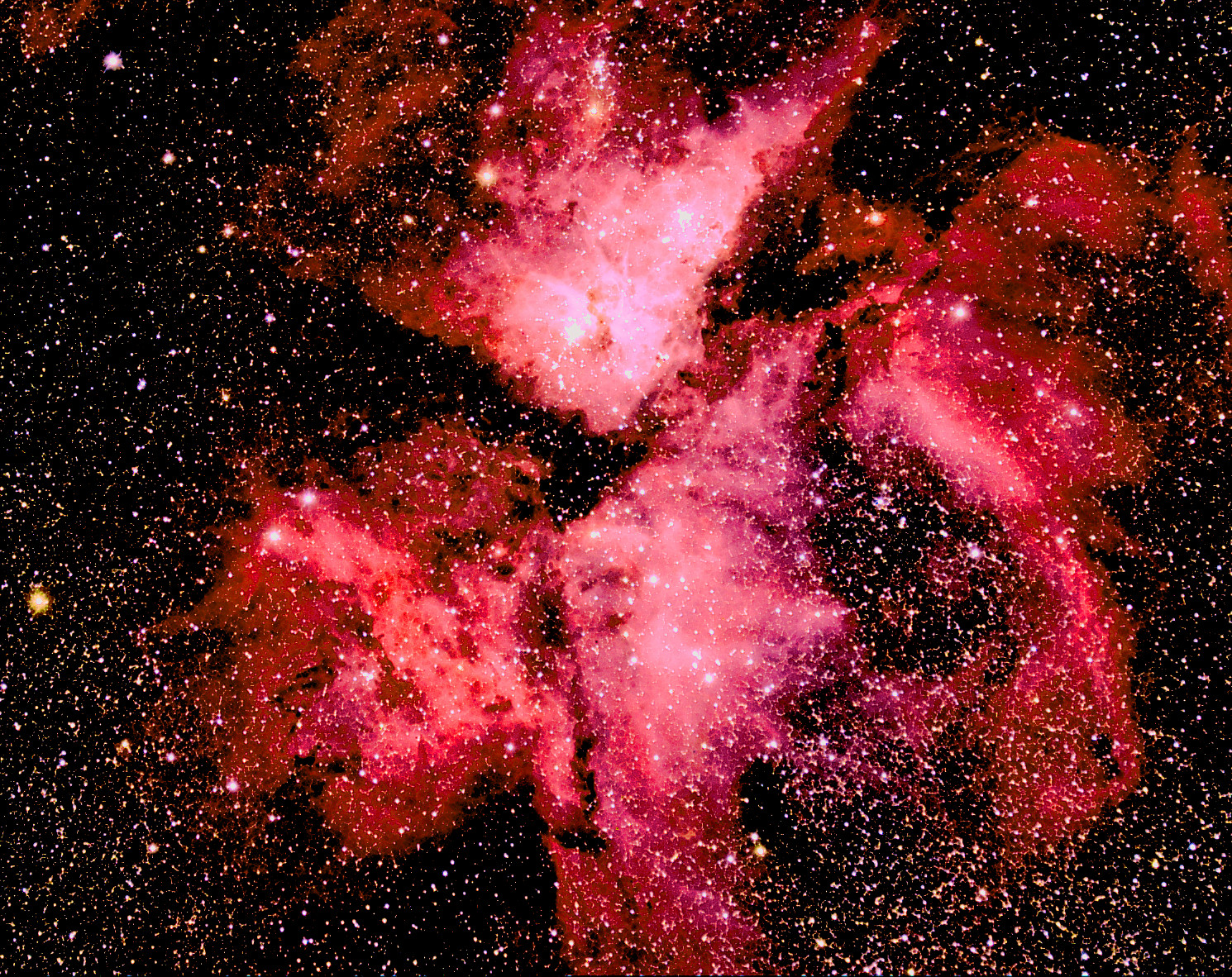 Photographer:
Jon Greif
Email:
Location of Photo:
Sliding Springs Observatory, NSW, Australia, remotely via itelescope.net from La Jolla, CA, USA.
Date/Time of photo:
0300 local time 4 January 2017
Equipment:
Takahashi 90 mm wide field color refractor and imaging system.
Description:
The Eta Carinae Nebula (NGC 3372), located in the Carina–Sagittarius Arm of the Milk Way, lies an estimated 6,500-10,000 light-years from Earth. The nebula has within its boundaries several open clusters. Although four times as large and even brighter than the famous Orion Nebula, the Carina Nebula is much less well known to us due to its location in the southern sky.
Website: