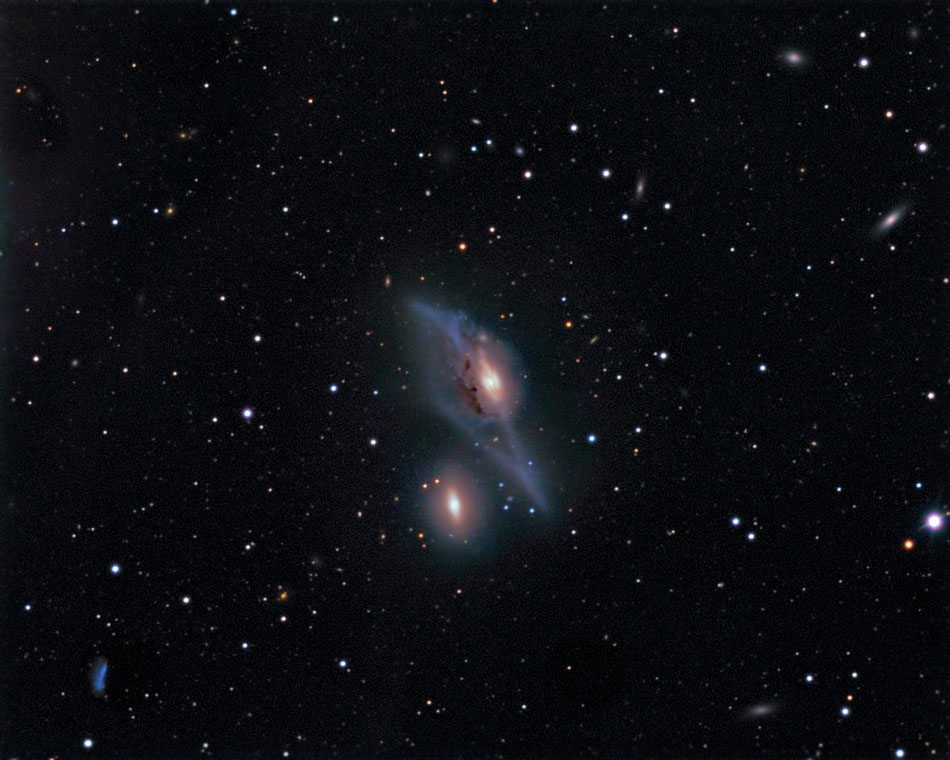 Photographer:
Bob Lockwood
Location of Photo:
Little Blair Valley, CA
Date/Time of photo:
03-21-2015
Equipment:
Telescope Engineering Company APO180FL @ f/7.36 using an Astro-Physics 160FF, F/L 1325mm. FLI-MLx694 @-30c, Image Field of view is 26 x 32.4 arcmin.
Description:
LRGB; 60, 30, 30, 30, All 10min subs, (bin 1x1) Sky conditions: Poor seeing, 2 of 5 at best, Light wind. The Eyes Galaxies (NGC 4435-NGC 4438, also known as Arp 120) are a pair of galaxies about 52 million light-years away in the constellation Virgo. This galaxy takes its name from its ring structure which made it popular, and are also located about center of the Markarian's Chain.
Website: