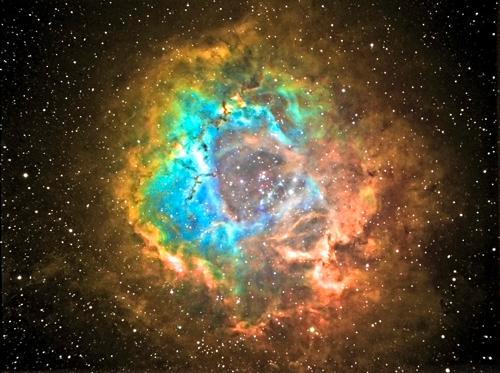 Photographer:
Blake Estes
Location of Photo:
United States
Date/Time of photo:
01.17.2014 - 01.18.2014
Equipment:
Meade LX200GPS 14" Piggybacked Orion EON 80ED QHY9M CCD Camera with Ha, OIII, and SII filters
Description:
Located in the constellation Monoceros is one of the largest and most beautiful deep sky objects, The Rosette Nebula. The Ultraviolet radiation emitted from the open star cluster NGC 2244 in its center excites gaseous elements in the nebula and causes it to glow. By imaging in the narrowband wavelengths H-alpha, Oxygen III, and Sulfur II, a beautiful image comes to light.