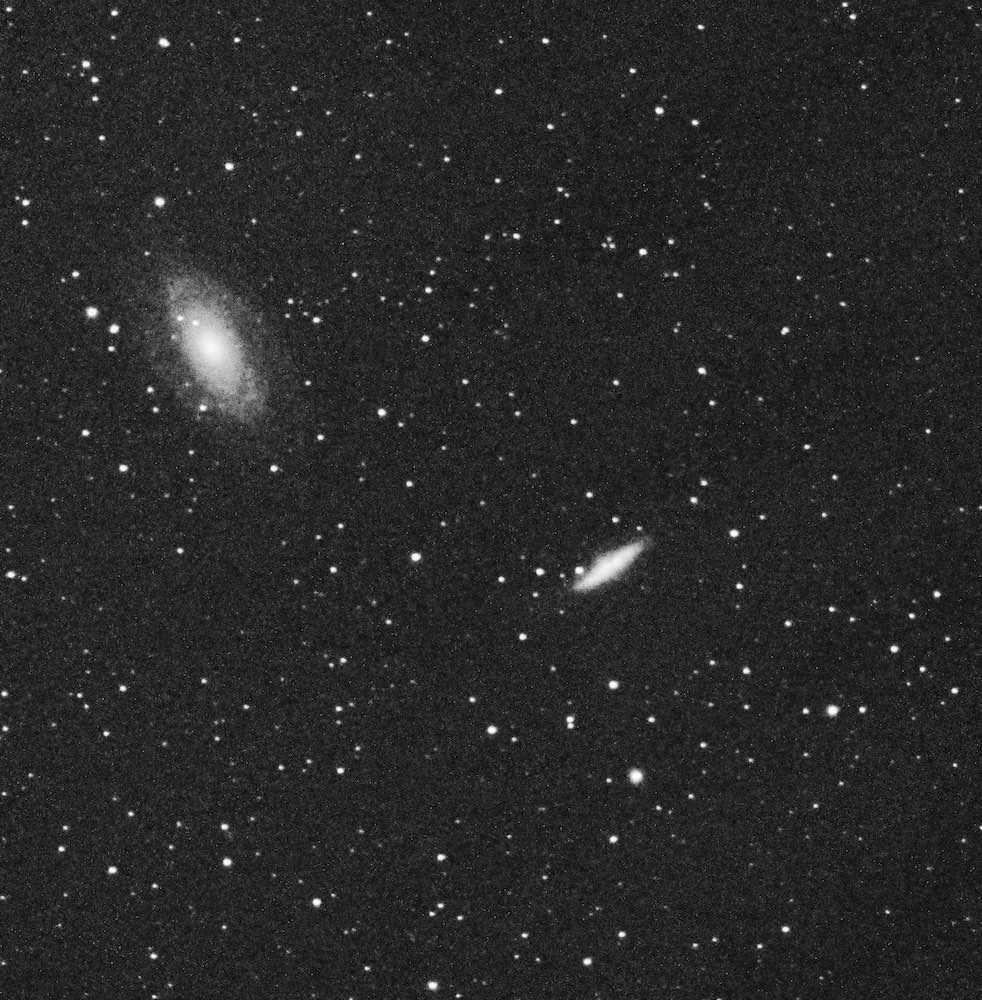 Photographer:
Jon Greif
Email:
Location of Photo:
Julian, CA, USA
Date/Time of photo:
June 12, 2020, at 11:00 PM PDT
Equipment:
Astrotech AT72ED II refractor, SkyWatcher AZ-GTI Equatorial Mode Mount, ZWO ASI533MC Pro Camera, EKOS controller, Pixinsight Processing
Description:
t's "Galaxy Season" -- lots of galaxies visible in and around the Big Dipper in the North night sky. Two of my favorites are seen in this image, a stack of 40 30-second tracked but unguided shots. M81 (also known as Bode's Galaxy), on the left, is a spiral galaxy about 12 million light-years away, with a diameter of 90,000 light years, about half the size of the Milky Way. M82 (also known as the Cigar Galaxy) is a starburst galaxy approximately 12 million light-years away, it's about five times more luminous than the Milky Way. The starburst activity is thought to have been triggered by interaction with the neighboring M81 galaxy.
Website: