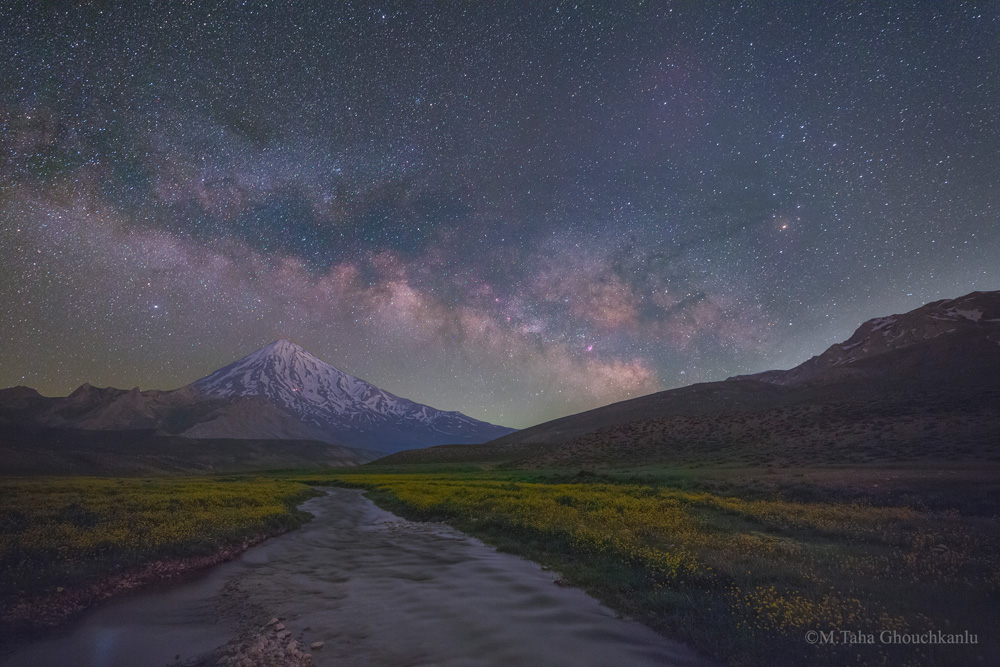 The Milky Way
Taha Ghouchkanlu / S&T Online Photo Gallery
Photographer:
Taha Ghouchkanlu
Location of Photo:
Iran, Lar National Park
Date/Time of photo:
06/11/2020
Equipment:
Canon EOS 6D
Description:
In this photo you can see milky way way galaxy rising above Damavand peak, one of the most important symbols of Iran with 5600 meters height, the tallest peak in the Middle East. This year I had a trip to Lar National Park at 3000 meters height of Damavand slopes to take photos from the rising milky way after sunset and almost western horizon because Tehran light pollution from 70 kilometers away was so bright that I thought after sunset, the horizon wasn't completely dark. We could walk without using a headlamp so it was a big change from my previous trips to this location. Changing light pollution color dome from yellow to white which unfortunately caused by changing sodium vapor lamps to white-blue LEDs is really serious crisis of light pollution in the world, because includes more vast spectrum of visible light that filtering it will not so simple.
Website: