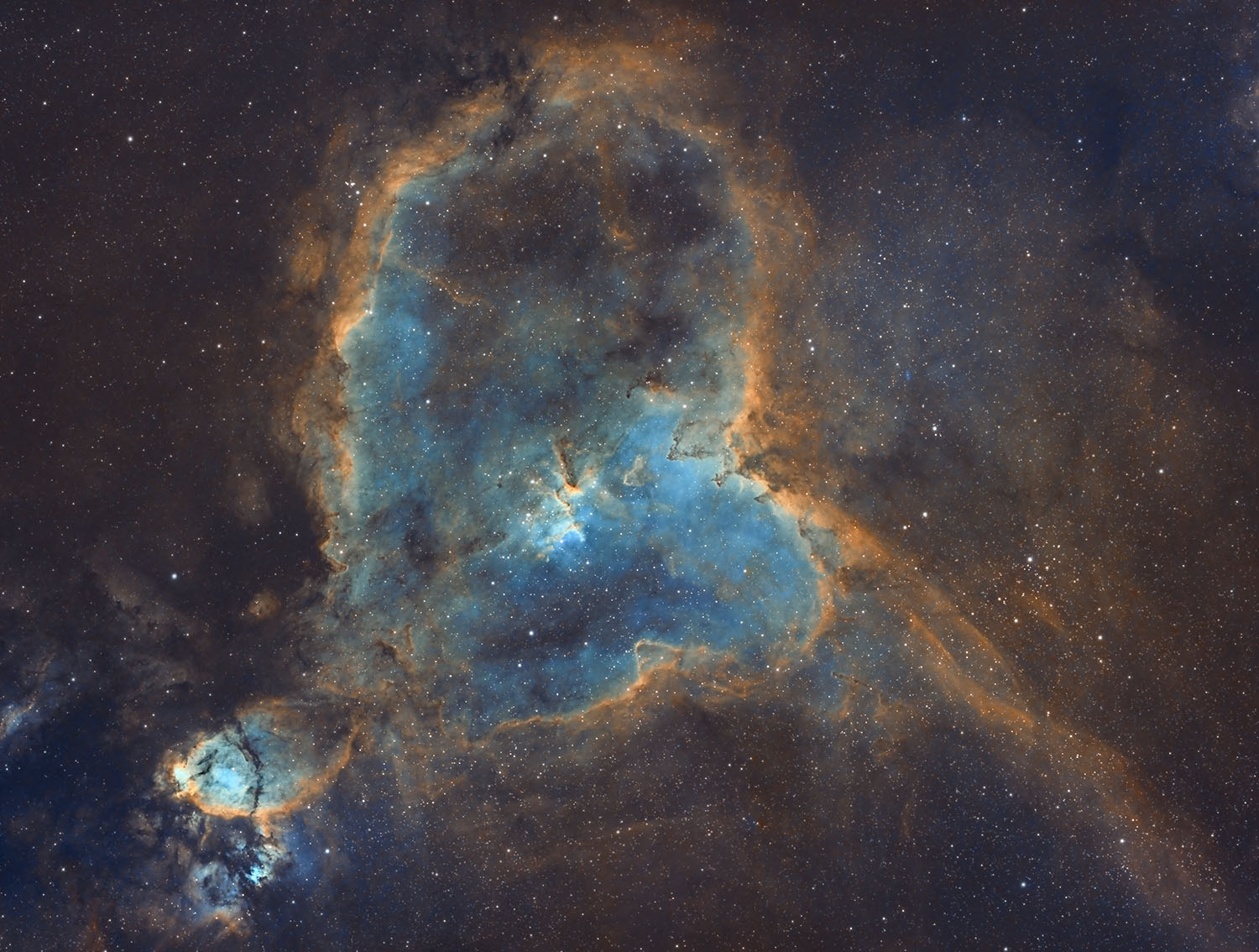 Photographer:
Nicholas-Lake
Location of Photo:
Chicago, IL
Date/Time of photo:
September/October 2021
Equipment:
Celestron RASA 8, ZWO ASI1600MM Pro, iOptron CEM40 mount, Baader f/2 3.5/4nm Narrowband filters
Description:
I captured this SHO image over the course of 4 nights in September and October from the Bridgeport neighborhood of Chicago (Bortle 9). I was excited to make full use of my new Baader narrowband filters and Celestron RASA 8 after having only caught the tail end of this object's visibility in April. I captured this as a 2-panel mosaic using the ASIAir Plus, and then processed in Pixinsight and Photoshop.