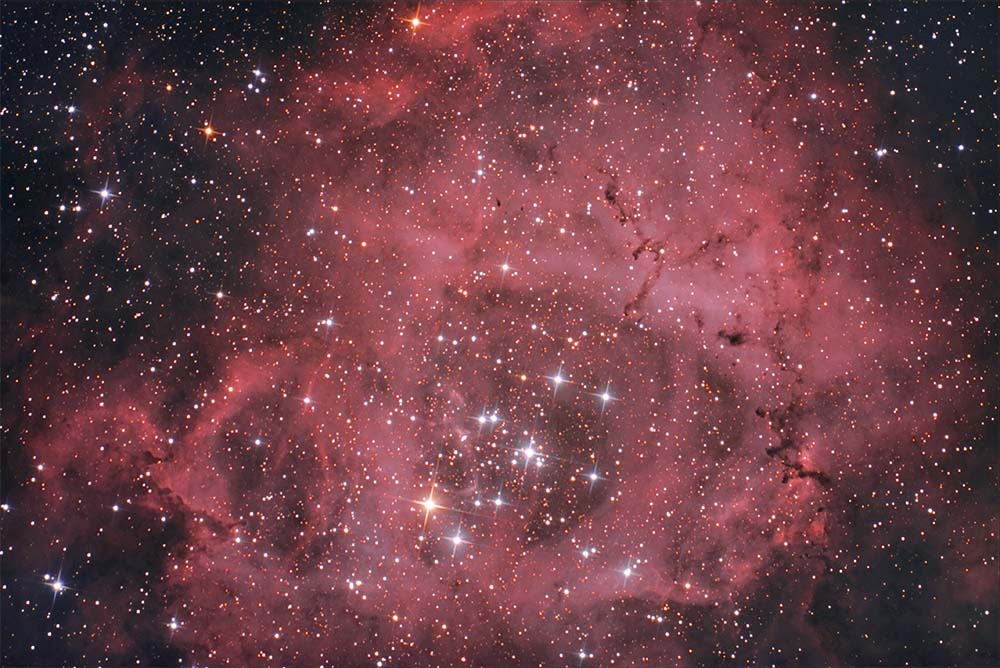 Photographer:
mrworf
Email:
Location of Photo:
Petrova gora, Croatia
Date/Time of photo:
29-30.11.2016.
Equipment:
SkyWatcher 250/1200 on EQ6, Canon 1100D, 0.9x SW comma corrector, ASI120MC guider
Description:
The Rosette Nebula (also known as Caldwell 49) is a large, spherical (circular in appearance), H II region located near one end of a giant molecular cloud in the Monoceros region of the Milky Way Galaxy. The open cluster NGC 2244 (Caldwell 50) is closely associated with the nebulosity, the stars of the cluster having been formed from the nebula's matter.