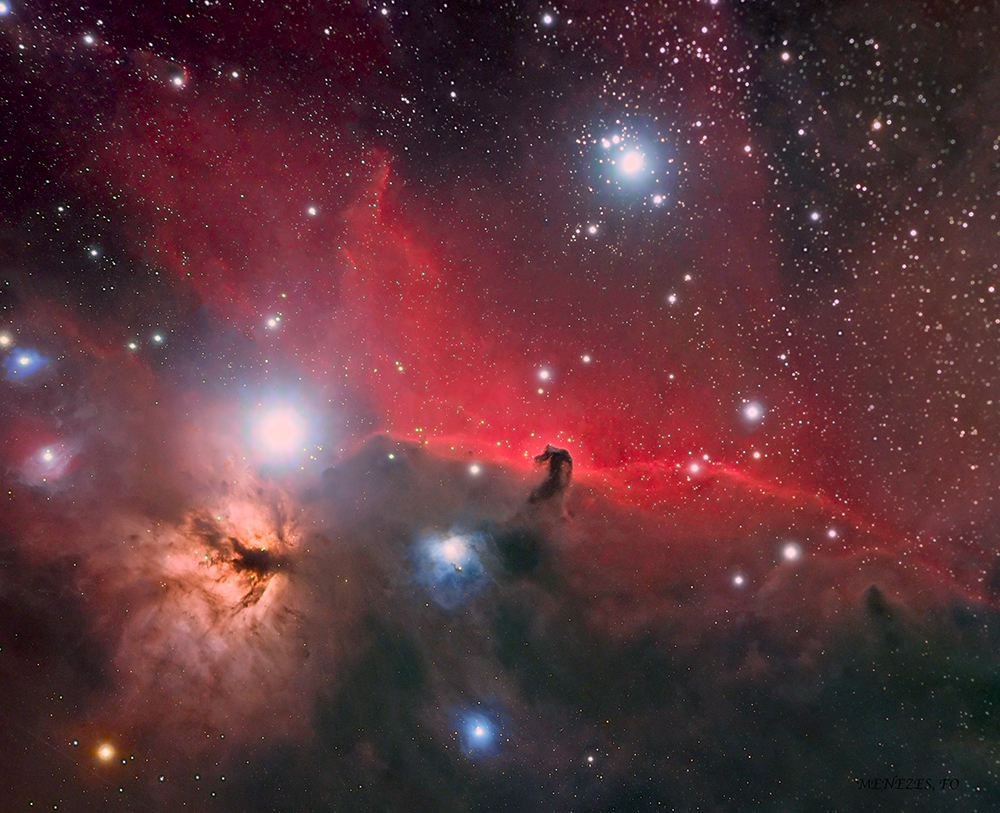 Photographer:
barretosmed
Email:
Location of Photo:
JALES - SP - BRAZIL
Date/Time of photo:
DATES: DECEMBER 26 TO 28, 2019
Equipment:
APO TS 80MM ASI 1600mm cooled ASIAIR 10 X 200 BIN2 G 4 X 200 BIN2 B 15 X 200 BIN2 R 20 X 300 BIN1 L
Description:
It is approximately 1500 light years from Earth. The Horsehead Nebula is one of the most famous nebulae in the sky. It is visible as the dark indentation of the red emission nebula in the center of the photograph above. The horse head feature is dark because it is actually a cloud of opaque dust that stands in front of the bright red emission nebula. Like clouds in Earth's atmosphere, this cosmic cloud took on a form recognizable by chance. After many thousands of years, the cloud's internal movements will change its appearance.
Website: