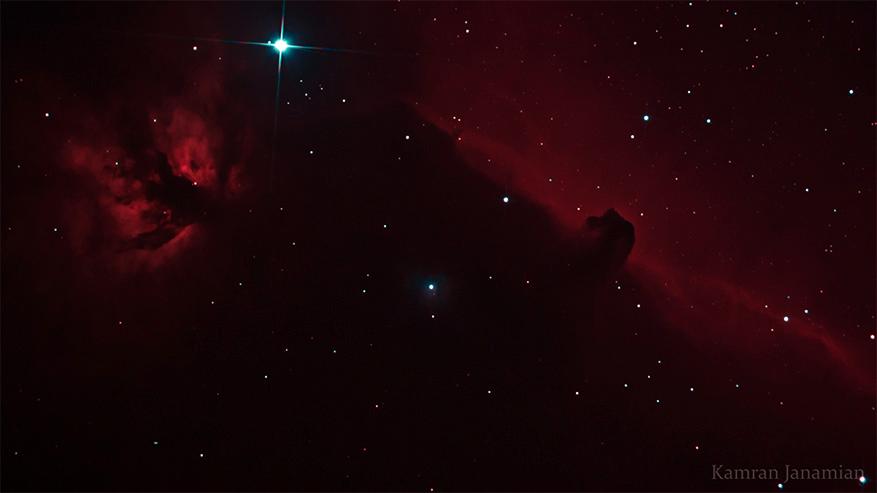 Photographer:
Kamran Janamian
Email:
Location of Photo:
Iran- Esfahan- Khamiran
Date/Time of photo:
05-Nov-2013
Equipment:
Scope: Skywatcher 200 BKP with SW Coma Corrector. Autoguider: QHY5 Autoguider on Finderscope as my guide-scope on HEQ5Pro Mount. Camera: Canon 600D Modified with Astronomik Clear Glass. Filters: Astronomik H-Alpha 12nm EOS Clip. Astronomik CLS-CCD EOS Clip. Software: PHD guide. Depp Sky Stacker. Photoshop CS5.
Description:
This is my first experiment with my filter sets of Astronomik. The site on Khamiran-Esfahan is fairly good, especially when filters used. The picture is composite of 3*120s with with CLS-CCD filter @ ISO 1600 and 3*180s with Astronomik Halpha 12nm filter @ ISO 1600 + 8 Dark frames. HaRGB technique has been used in processing the picture (Ha as the red channel of final picture rather than simply stacking Ha and RGB).