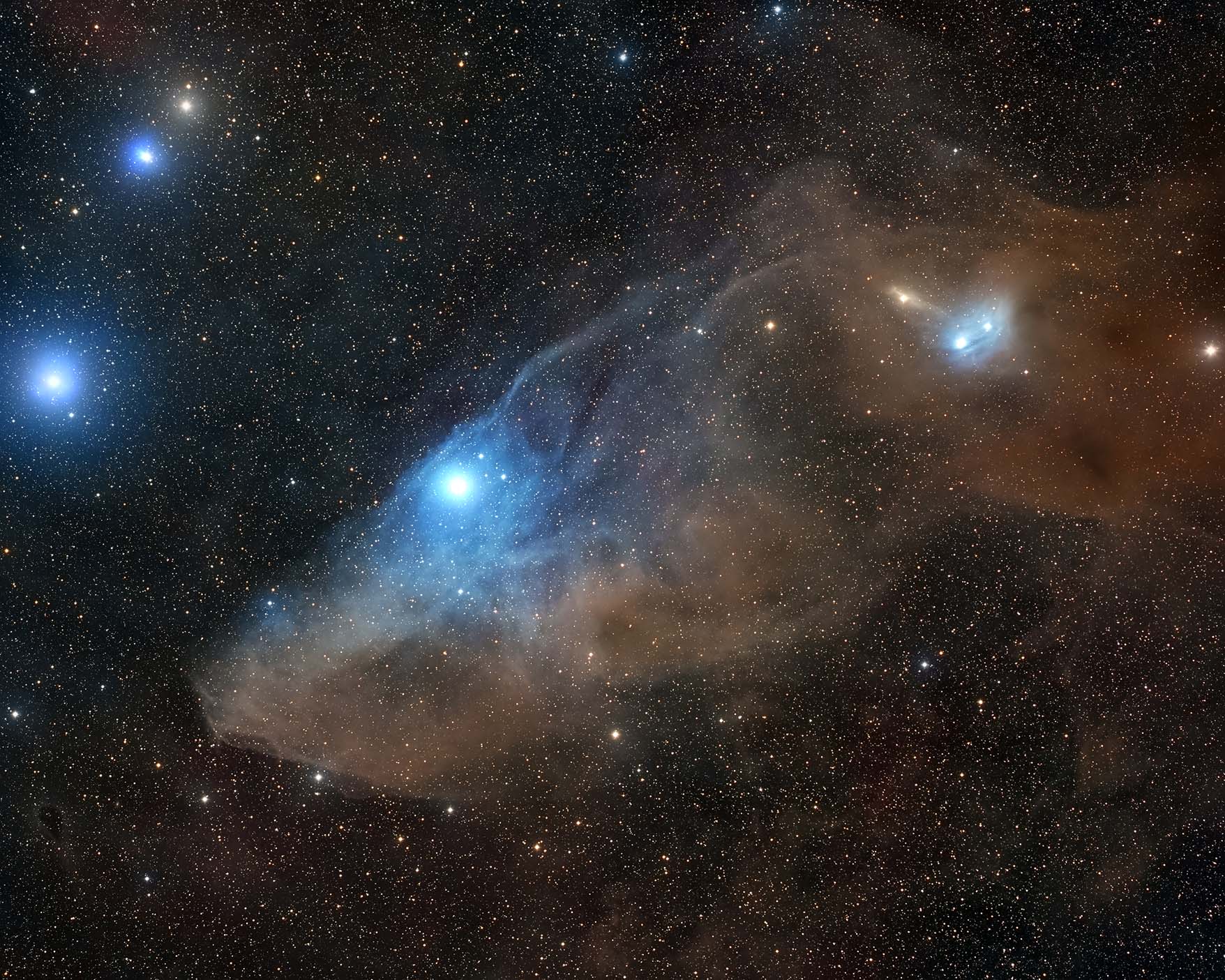 Photographer:
Sean Liang
Location of Photo:
HEAVEN'S MIRROR OBSERVATORY, AUSTRALIA
Date/Time of photo:
April 2021 – Sept 2021
Equipment:
Takahashi FSQ-106ED; FLI ProLine PL16803 (Remote Astronomy via Telescope Live)
Description:
IC 4592 is a rarely photographed reflection nebula in the constellation Scorpius. It has a distinctive horsehead shape but is overwhelmingly overshadowed by another horsehead-shaped nebula - Barnard 33, "The Horsehead Nebula". The blue light comes from fine dust reflecting the light of nearby stars. In this case, much of the reflected light comes from the star at the eye of the horse called "Nu Scorpii". A second reflection nebula surrounding two stars is also visible to the right of the image, called IC 4601. Another reason it is overlooked is perhaps its next-door neighbour - the spectacular Rho Ophiuchi molecular cloud complex drawing most of the attention away.
Website: