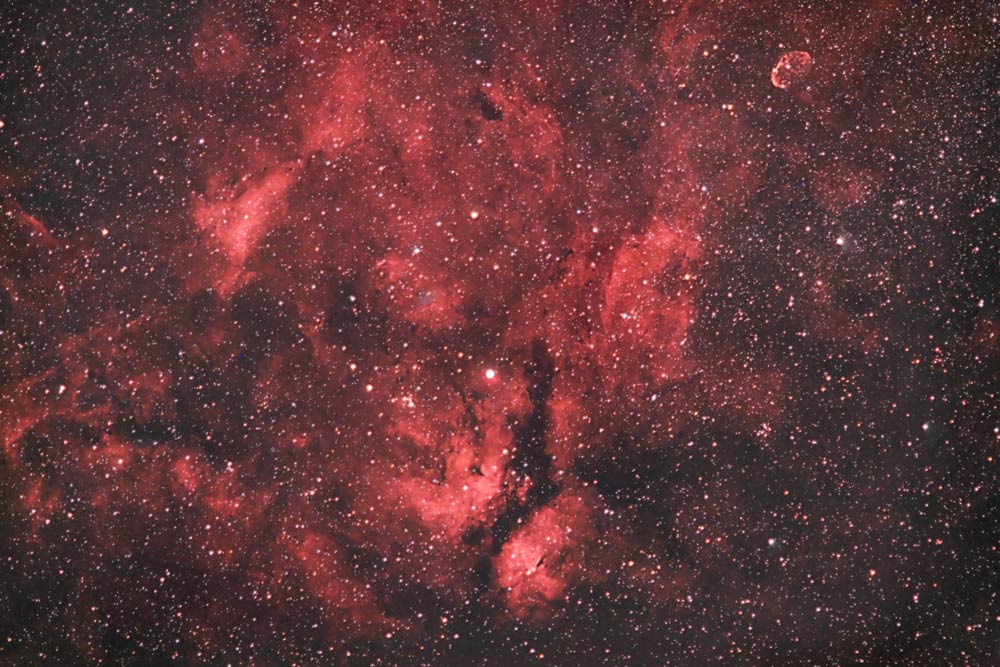 Photographer:
Craig & Tammy Temple
Location of Photo:
Hendersonville, TN
Date/Time of photo:
Aug. 6, 7, 8, 2010
Equipment:
Canon Digital Rebel T1i, Hap Griffin Baader modified; Canon EF 200mm f/2.8L USM II (at f/2.8); Orion Atlas EQ-G controlled by EQMOD, guided
Description:
This region of the sky is rich in HII nebulosity. The brightest star in the image, Sadr (Gamma Cygni) lies at the heart of the constellation Cygnus, although it is much closer to us than the nebulae. Just below Sadr is The Butterfly (IC 1318), which is not actually two separate nebulae, but a single cloud partially obscured by a dark dust lane, LDN 889. To the top right is The Crescent Nebula, NGC 6888. Several open clusters and dark nebulae are also visible in this wide field-of-view.
Website: