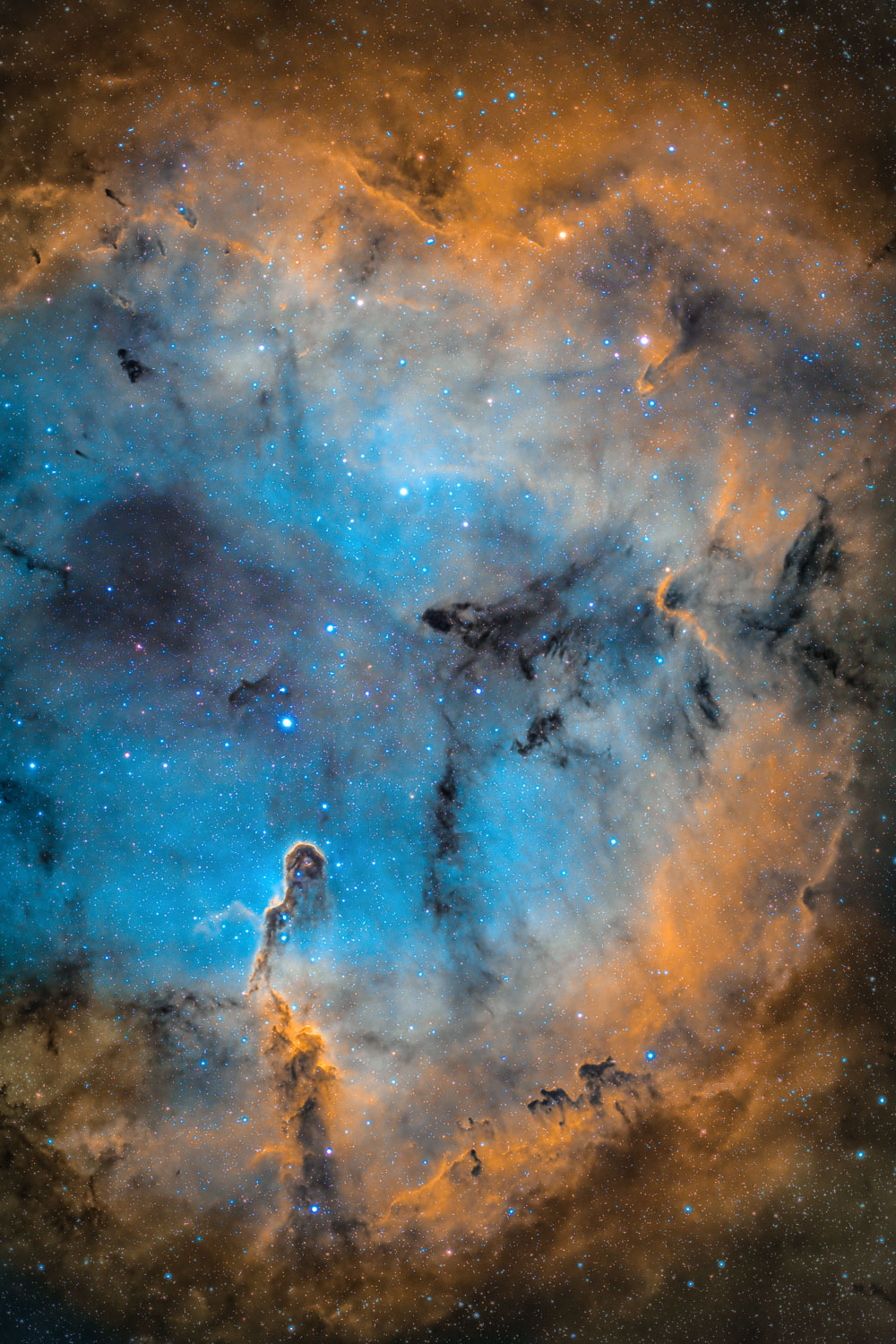 Photographer:
Robservatory
Location of Photo:
Vancouver, Canada
Date/Time of photo:
July 11, 12, 13, 14, 19, 20, 25, 26 2022
Equipment:
ASI183MM Pro, William Optics Redcat 51, Sky-Watcher AZ-GTi, Antlia 3nm filters
Description:
IC1396 Elephant Trunk Nebula Equipment: ASI183MM Pro, WO Redcat51, SW AZ-GTi, Antlia 3nm filters Exposure: 17.83 Hours Processing: Stacked and stretched in Astro Pixel Processor and edited in Photoshop Location: Vancouver, Canada Bottle 8-9 Time: July 11,12, 13, 19, 20, 24, 25, 26 2022 Photographer: Robert G. Lyons Carved and sculpted by the birth of stars, IC1396 provides a gorgeous gaseous backdrop to the dark dust plumes that lie in front of the nebula which give it its nickname, the Elephant Trunk. This was a first light test of my new Antlia 3nm filters and I think they performed well! It is very early season for this target here in Vancouver and it lies just above the light dome of the downtown core of skyscrapers just 5 blocks from my rooftop where I image. Technology is a remarkable thing!
Website: