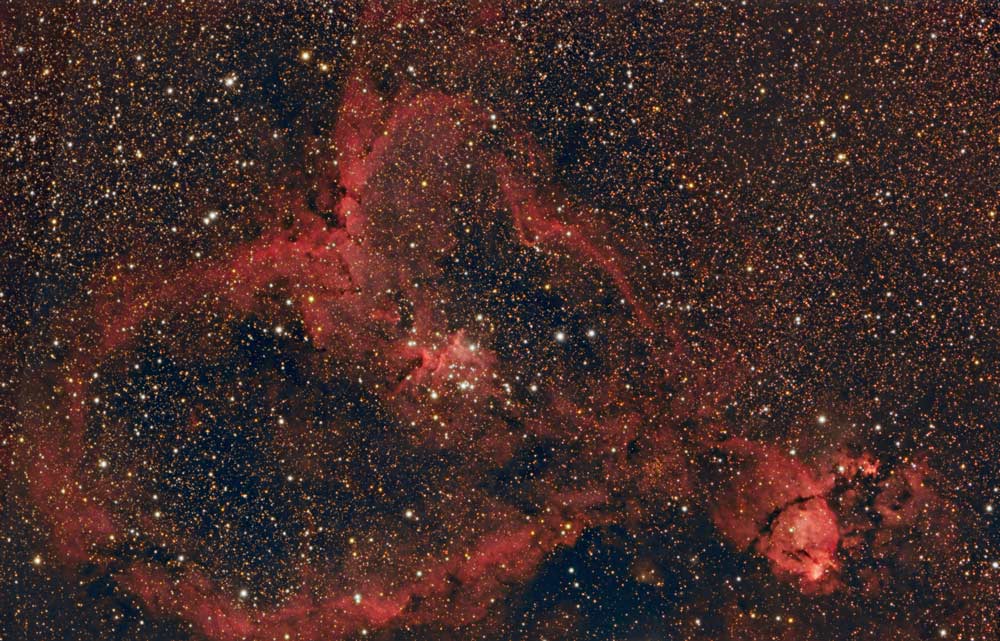 Photographer:
Miroslav Horvat
Email:
Location of Photo:
Petrova gora, Zagreb, Croatia
Date/Time of photo:
27/10/2017, 06/12/2017
Equipment:
Optical system: SW ED80, SW 0.85 FF/FR Camera : QHY8c Mount and guiding: SW EQ6Pro, SW 9x50 finderguider with QHY5L-IIc Exposure: 10x25min RGB, 3x30 min Ha Gain 4%, Offset 123, dark, flat, bias Software: Nebulosity3, Pixinsight 1.8, PS-CS6
Description:
This is HaRGB of the Heart nebula. The Heart Nebula, IC 1805, Sharpless 2-190, lies some 7500 light years away from Earth and is located in the Perseus Arm of the Galaxy in the constellation Cassiopeia. This is an emission nebula showing glowing ionized hydrogen gas and darker dust lanes.
Website: