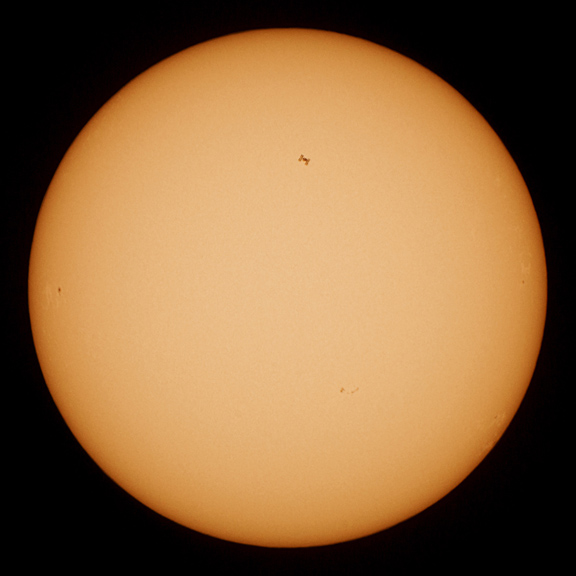 Photographer:
A.Nichola, A. Dannemuller, Z. Brady, J.Kimball. D. Hill, A. Ketcham, J. Nichelson, J. Stetson
Location of Photo:
Hinckley, Maine
Date/Time of photo:
March 21, 2012
Equipment:
A DSLR, a 2.5x barlow, and a 4" refractor were used.
Description:
Jim Nickelson, students from the Maine Academy of Natural Sciences, and I captured images (four during the 1.1 second event) of the transit. We were pleased to see the solar panels appear so clearly in the images. Students thought the ISS looked a bit like the TIE Fighters in Star Wars.