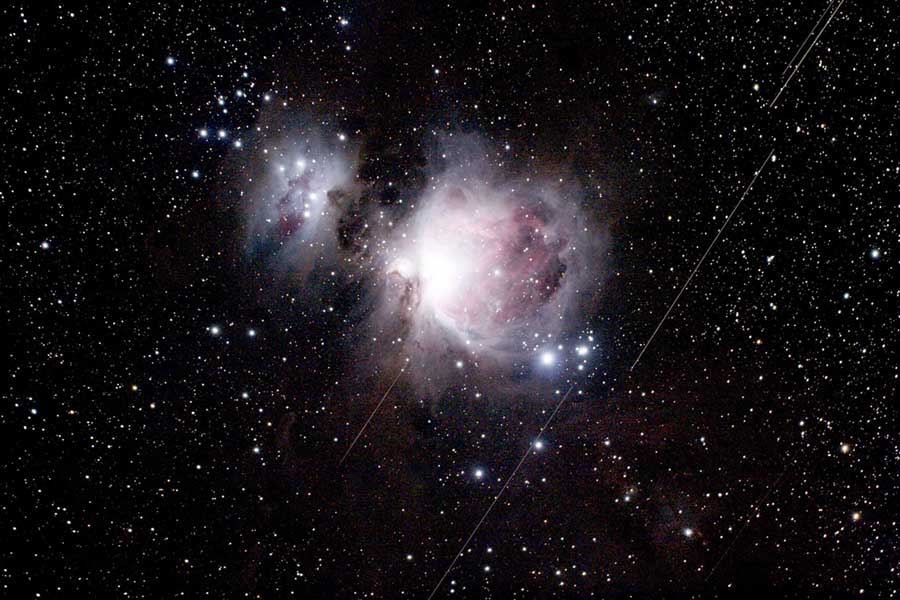 Photographer:
Byron Bergert
Location of Photo:
George Washington National Forest
Date/Time of photo:
11/25/2006 7:22 UTC
Equipment:
Telescope: StellarVue SV80S 80 mm refractor at f4.7 on a Losmandy G11 German equatorial mount, autoguided with an SBIG ST402ME CCD camera and e-finder attachment. Camera: Canon EOS 20Da
Description:
Photo shows five geosynchronous satellites drifting accross the star field during a single four minute exposure. The satellites were in the field of view for the entire imaging period (about 45 minutes). I thought I had escaped the light pollution by driving 3 hours to the national forest. I am in the process of identifying the satellites if that is of interest. At least a couple are TV satellites as far as I can tell so far.
Website: