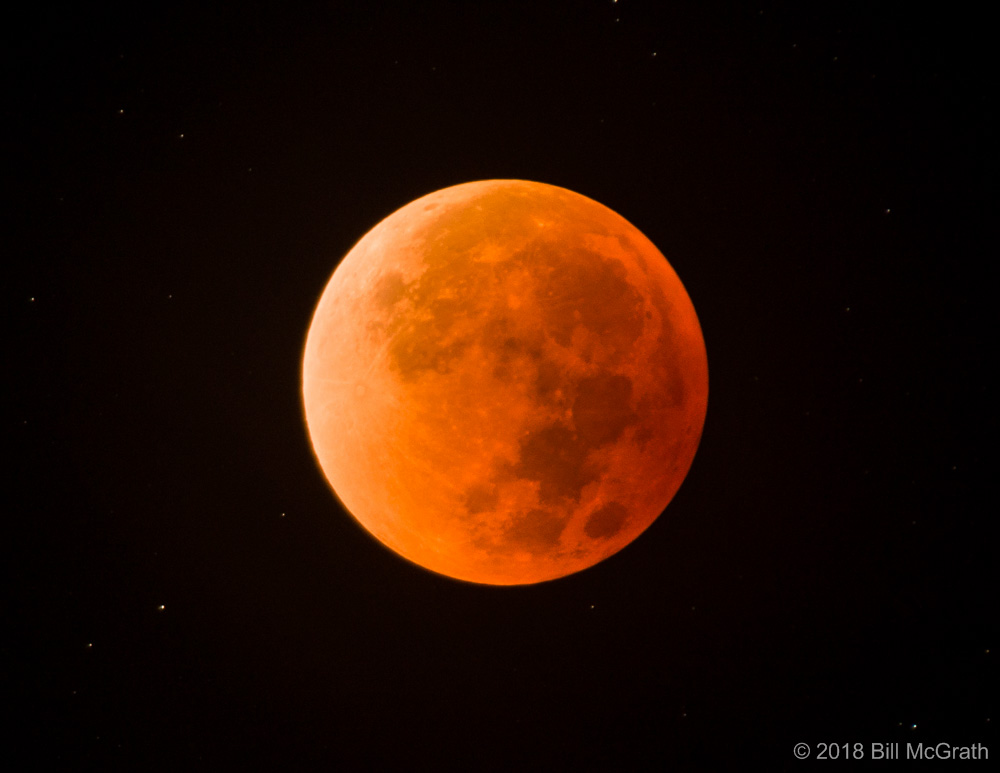 From our gallery: The lunar eclipse on January 31, 2018.
Bill McGrath
Photographer:
Bill McGrath
Location of Photo:
Park of the Sierras, an RV park about 30 miles south of Yosemite NP.
Date/Time of photo:
January 31, 2018, 5:48 a.m.
Equipment:
Nikon D800, 400 mm lens, Orion German Equatorial Mount, Vello intervalometer
Description:
Photo of the lunar eclipse of January 31, 2018 from the Sierra foothills under mostly clear skies.