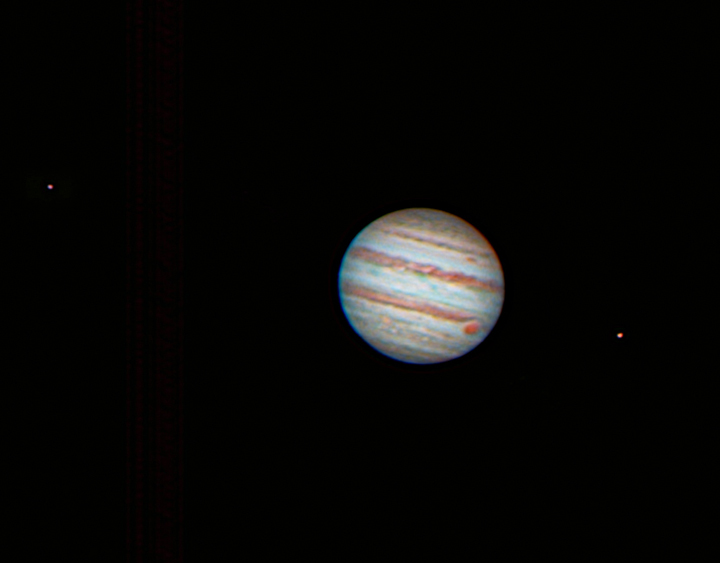 Photographer:
Jorge Manuel Rodriguez
Location of Photo:
The location of my photo was my pool deck in Miami, Florida.
Date/Time of photo:
The day I took this photo was February 15, 2015 at 11:00 PM.
Equipment:
To take this photo I used a Celestron CGE1400 telescope with an Orion Solar Imager webcam at prime focus. The mount used was a CGE also from Celestron. 1200 frames were stacked and processed in Registax 6 sofware.
Description:
This photo was taken from my pool deck in Miami, Florida. It shows the Great Red Spot nested in the Southern Equatorial belt. Europa and Ganymede moons can be seen on the right and left respectively orbiting the planet.