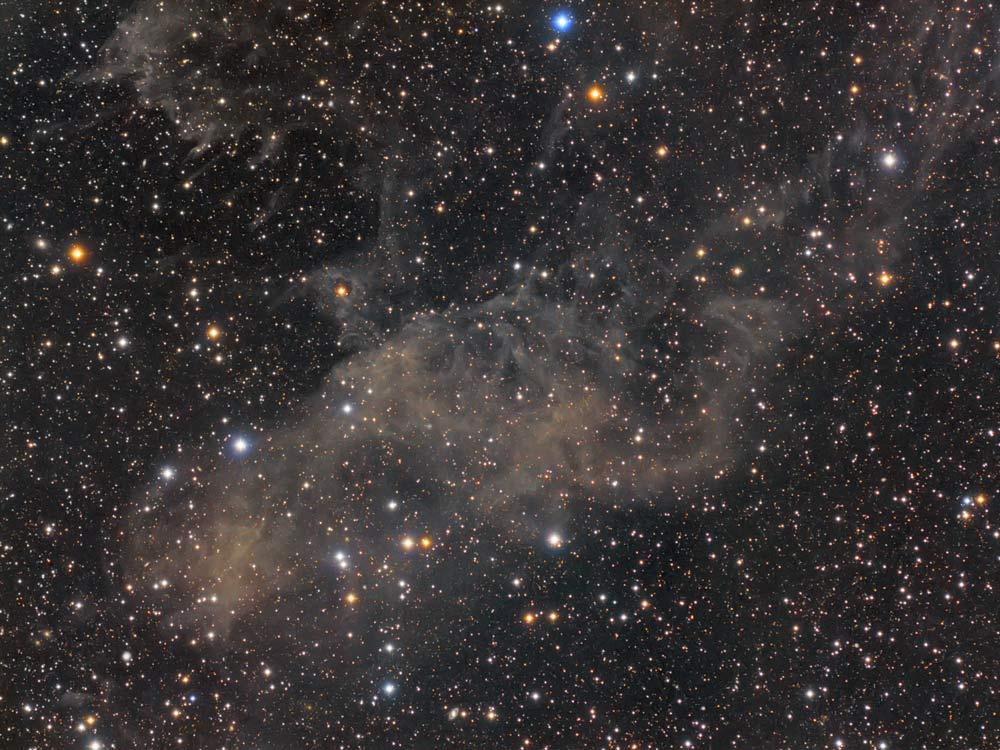 Photographer:
Bob Franke
Email:
Location of Photo:
Chino Valley, AZ
Date/Time of photo:
5/31/2013 to 7/9/2013
Equipment:
Telescope or Lens Use: Takahashi FSQ-106ED Mount: Losmandy G11 Aperture: 4.0" Focal Ratio: F/5 Camera: SBIG STF-8300 Filters: Baader LRGB Exposure Time (s) Lum 405 min. (27 x 15 min.) Red 105 min. ( 7 x 15 min.) Green 135 min. ( 9 x 15 min.) Blue 165 min. (11 x 15 min.)
Description:
Beverly Lynds Bright Nebula (LBN) 406 is a very faint Molecular Cloud in the constellation Draco. On her brightness scale of 1 to 6, Lynds classified this nebula as a barely visible, 1. The stellar winds have created some interesting shapes. This area is often called The Laughing Skull Nebula.
Website: