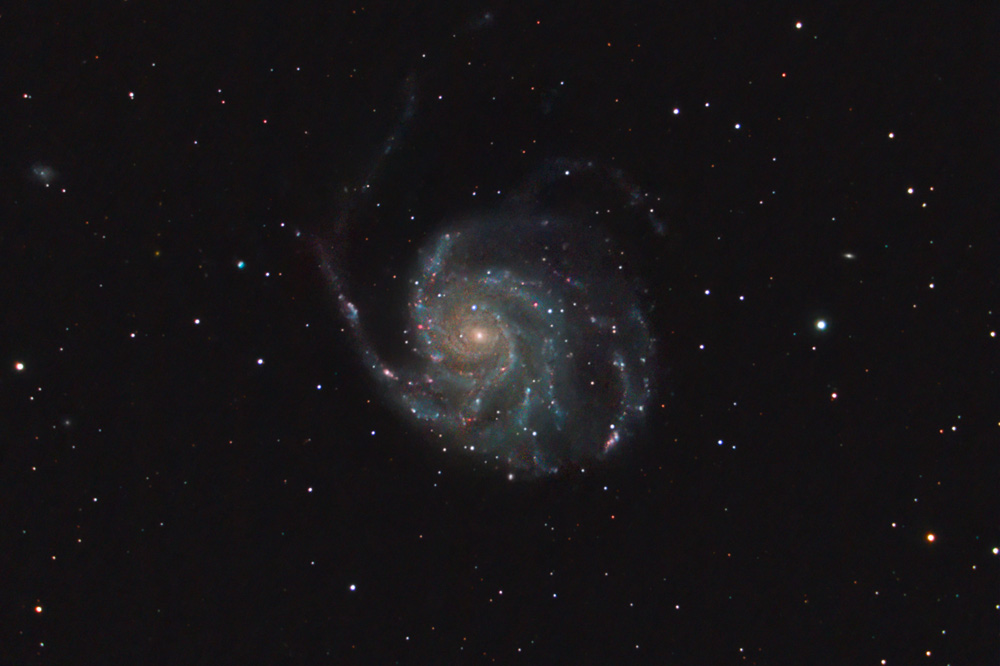 Photographer:
Craig & Tammy Temple
Location of Photo:
Hendersonville, TN
Date/Time of photo:
April 23, 25 & 26, 2009
Equipment:
Celestron C8 SCT with Celestron f/6.3 FR/FF; Atlas EQ-G w/EQMOD, Guided; Canon 350D (self-modified) w/Astronomik EOS Clip IR filter + 2" Hutech IDAS LPS filter; Best 67/90 180s & best 59/62 150s @ ISO 1600
Description:
Despite its magnitude of 8.5, M101 is a difficult target due to it's low surface brightness. At 170,000 ly across, The Pinwheel is a large face-on spiral galaxy in the constellation Ursa Major covering almost 1/2 degree of the sky. Pierre Mechain discovered this galaxy in 1781, and Charles Messier verified its position. He then added it to his catalog as one of his final entries.