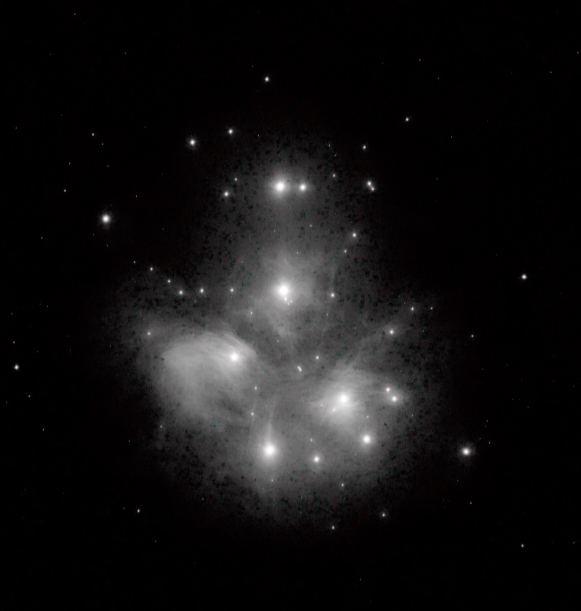 Photographer:
Jon Greif
Location of Photo:
Mayhill, NM, USA taken remotely from La Jolla, CA, using itelescope.net.
Date/Time of photo:
July 11, 2016 at 10:30 pm
Equipment:
Takahashi 106 mm refractor and Takahashi imaging system
Description:
The Pleiades or Seven Sisters (Messier 45), is an open star cluster located in the constellation Taurus. It is among the nearest star clusters to Earth at about 400 light years, and can be seen by the naked eye, currently almost directly overhead, soon after dark. Averting your vision, once you see it, makes it more apparent. The cluster is dominated by hot blue and extremely luminous stars that have formed within the last 100 million years. Dust forms the faint reflection nebulosity around the brightest stars.