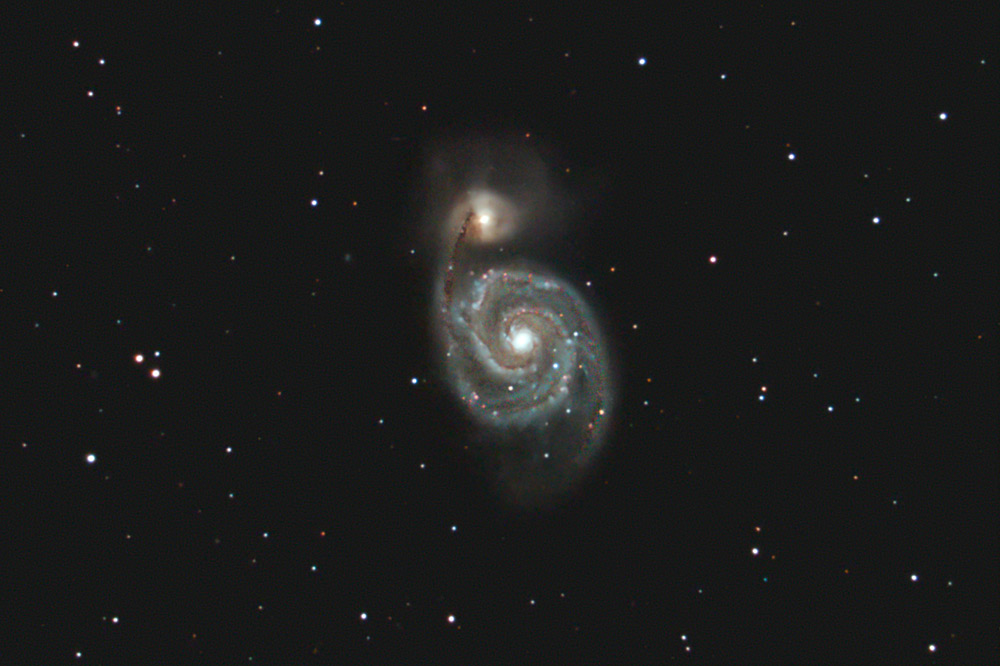 Photographer:
Craig and Tammy Temple
Location of Photo:
Hendersonville, TN
Date/Time of photo:
April 4, 2009
Equipment:
Celestron C8 SCT with Celestron f/6.3 FR/FF on Atlas EQ-G w/EQMOD, Guided; modified Canon 350D w/Astronomik EOS Clip IR filter + 2" Hutech IDAS LPS filter; Best 96/105 120s @ ISO 1600; Captured/Calibrated/Registered/Stacked/Initial processing in ImagesPlus; Post processed in Photoshop CS4
Description:
M51 in Canes Venatici is a beautiful face-on spiral just 3 degrees NE of Alkaid, the last star in the handle of The Big Dipper. The small companion galaxy is NGC5195. This image is slightly over 3 hours total integration time taken on April 4, 2009. The temperature was about 60° F.