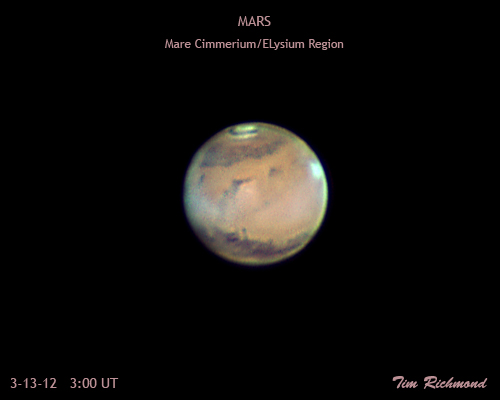 Photographer:
Tim Richmond
Location of Photo:
St. Petersburg Florida
Date/Time of photo:
3/13/12 3:00 UT
Equipment:
C14/Paramount ME/Lumenera Skynyx 2.0M @F40 Astrodon Filters RGB
Description:
View of the Elysium Region (center) and Mare Cimmerium to the south. Olympus Mons is shrouded in clouds (far right). Mars current orientation reveals a great view of the northern polar cap.