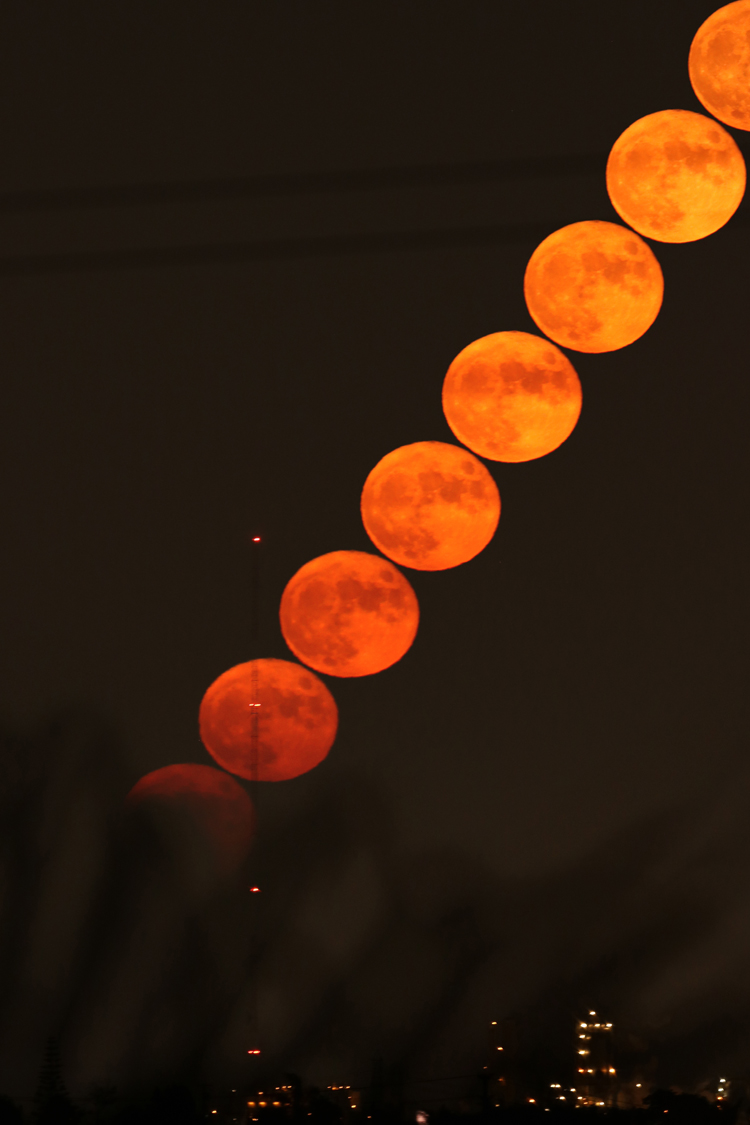 Photographer:
Ralph-Ford
Location of Photo:
Redondo Beach, CA
Date/Time of photo:
Aug. 22,2021, 8:20pm PDT
Equipment:
William Optics Redcat and Canon T6i on fixed tripod
Description:
I have been trying to find the correct exposure interval for the moon that will have little or no gap between images and no overlap of images. A number that will work with all focal lengths and any size moon. This photo is a sequence of images of the full moon rising over an oil refinery four miles to the east. The moon was 1877.3 arc seconds that night. I used an interval of 138 seconds, arrived at by dividing 1877.3 by 13.55. I have tried using 13.55 as a divisor several times and it seems to work. I used Photoshop to combine the images.