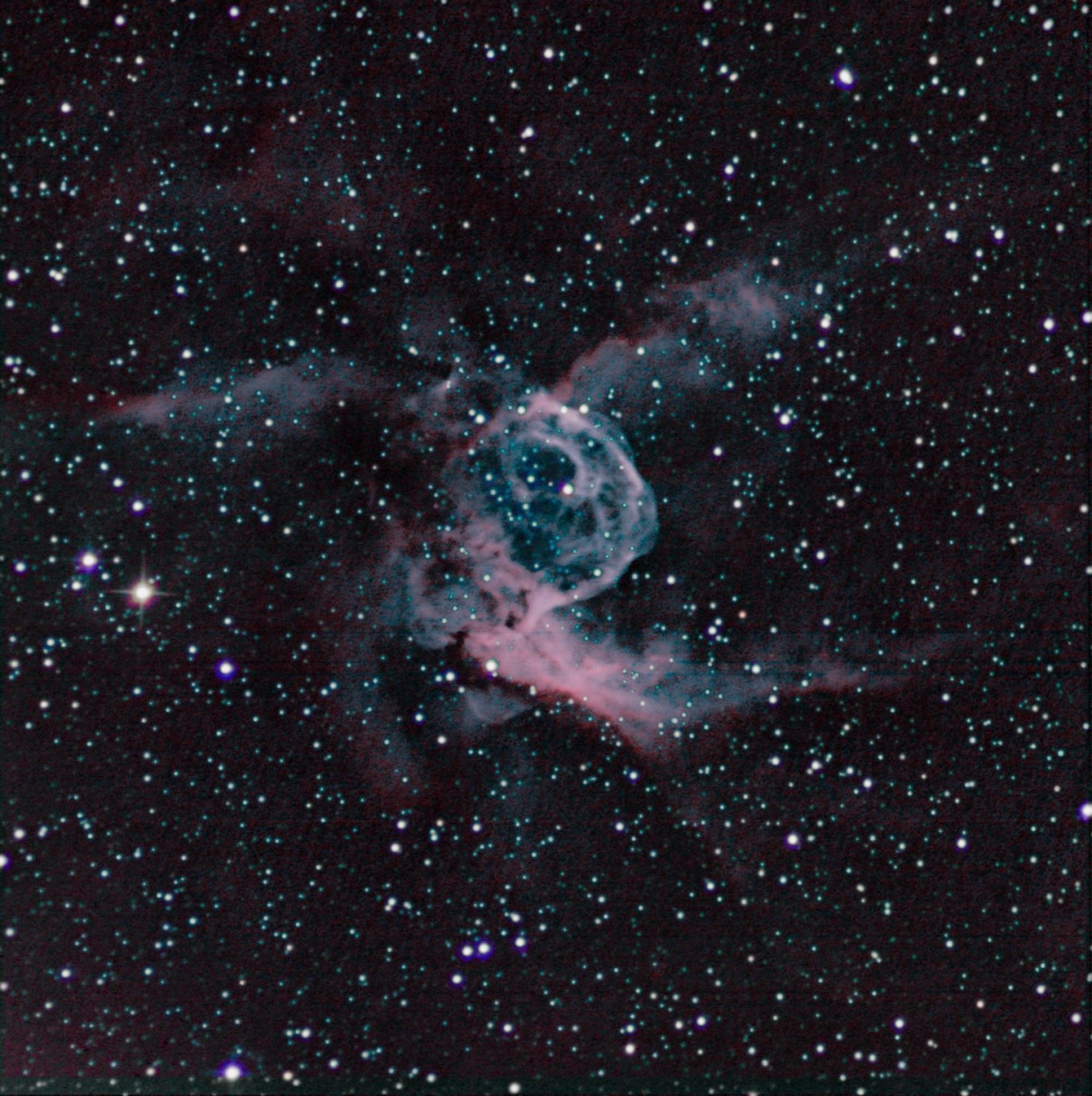 Photographer:
Hal Heaton
Location of Photo:
Burke-Gaffney Observatory, St. Mary's University, Halifax, NS
Date/Time of photo:
8 nights between January 13 and March 6, 2017
Equipment:
Unguided Planewave Model CDK24 (Corrected Dall-Kirkham) telescope, 0.61-m aperture, f/6.5, with 1-sec subexposures. Apogee Aspen CG16M camera using 2x2 binning (2048 x 2048 pixels, corresponding to 0.94 arcsec resolution). Both the binning mode and subexposure length are observatory requirements.
Description:
The raw imagery was obtained using the fully-automated robotic telescope at the Burke-Gaffney Observatory, which is accessed and controlled over social media (Twitter in this case). Data is dark-frame, bias and flat-field calibrated at the observatory before being made available to the observer. The final image was prepared from CCDStack and Photoshop-processed narrowband H-alpha (114 mins) and [OIII] (75 mins) masters, with star-color correction using a separate LRGB image prepared from additionally-acquired data. The result was processed additionally in Photoshop using high-pass filtering, unsharp masking, noise reduction, and star-shaping.