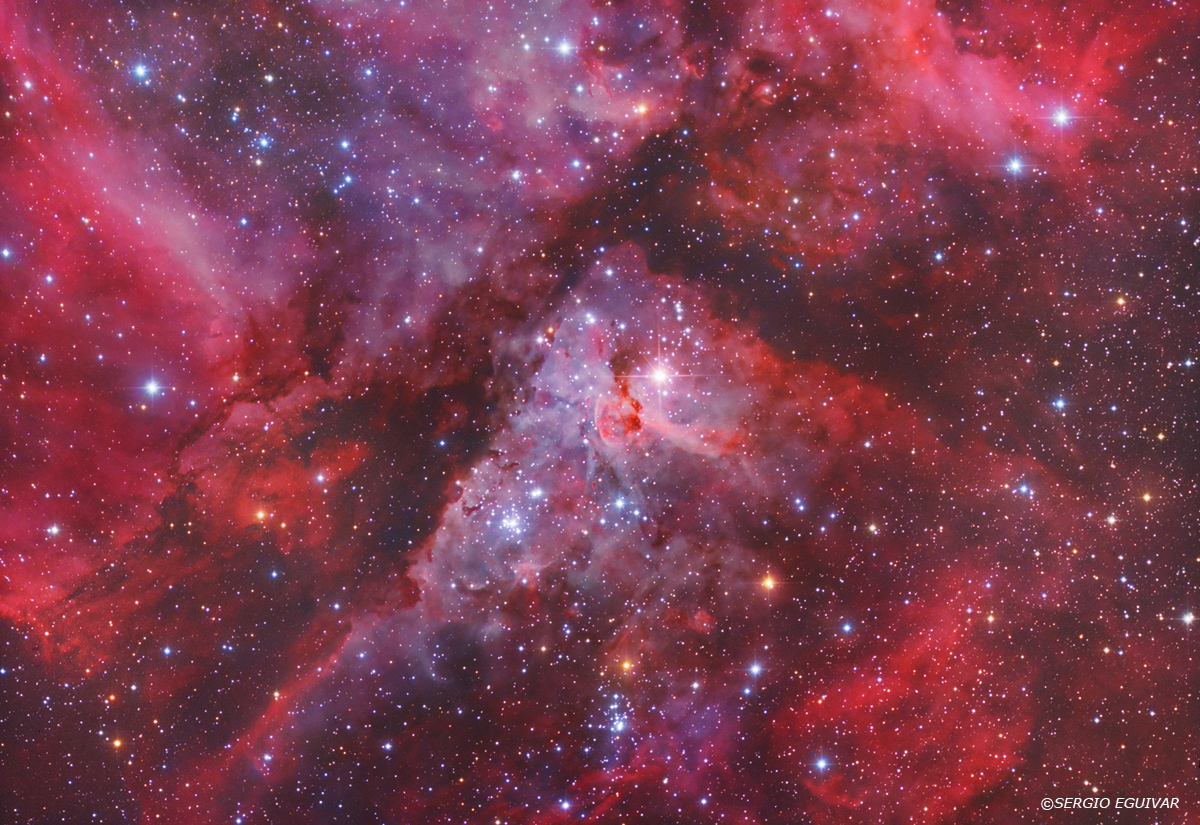 Photographer:
Sergio Eguivar
Location of Photo:
Tandil, Buenos Aires, Argentina
Date/Time of photo:
February 2021
Equipment:
6 " Netonian Orion Optics UK, Televue Paracorr; QSI 583WS; Baader Filters, NEQ6
Description:
The Eta Carinae Nebula is one of the largest region of ionized hydrogen gas in our Galaxy. Expanded in a distance of 260 light years it has seven times the size of the Orion Nebula. The photograph only shows a partial view of the complex. The Nebula has produced the Star Eta Carina which is among of the most massive and luminous star in our Milky Way. NGC 3372 present us its generous detail and regions formed of bright and dark interstellar matter. The Eta Carinae Nebula was discovered by Abble Lacaille during his 2-year journey to the Cape of Good Hope in 1751/1752.
Website: