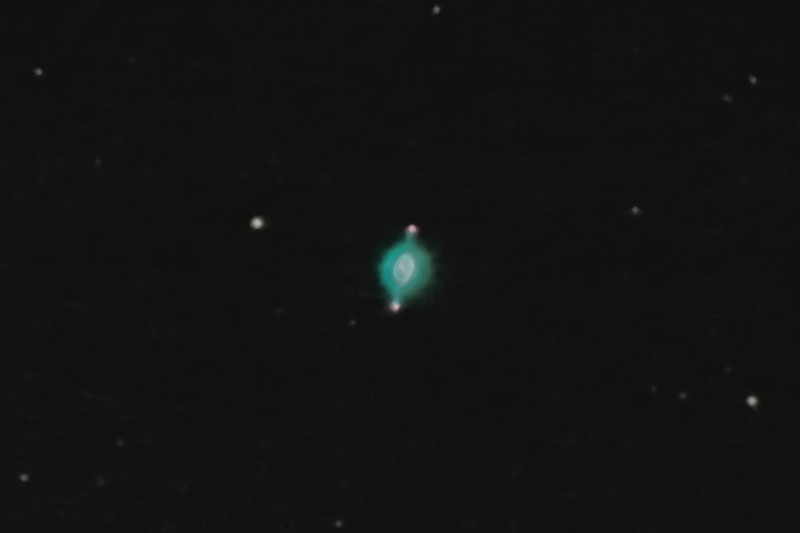 Photographer:
Tim Lockhart
Location of Photo:
Bowling Green, Ky
Date/Time of photo:
The evening and early morning of July 27th and 28th, 2011.
Equipment:
CAMERA: Canon XSI, 450D modified TELESCOPE: Orion 100ED @ F/18 MOUNT: Celestron CG-5GT. ISO SETTING: 800 EXPOSURES: 32 EXPOSURE LENGTH: 300sec. TOTAL EXPOSURE LENGTH: 2hrs 40min. SUBTRACTIONS: 10 dark frames and 10 bias frames. CAPTURE: MaximDL STACKING/PRE-PROCESSING: Deep Sky Stacker PROCESSING: Photoshop CS3
Description:
This photo shows NGC 7009, with it's bright central star, it's gasses being blown off in layers and it's ansae, "handles."
Website:
http://www.astrotarp.com/image%20pages/NGC7009_Saturn_Nebula_Page.html