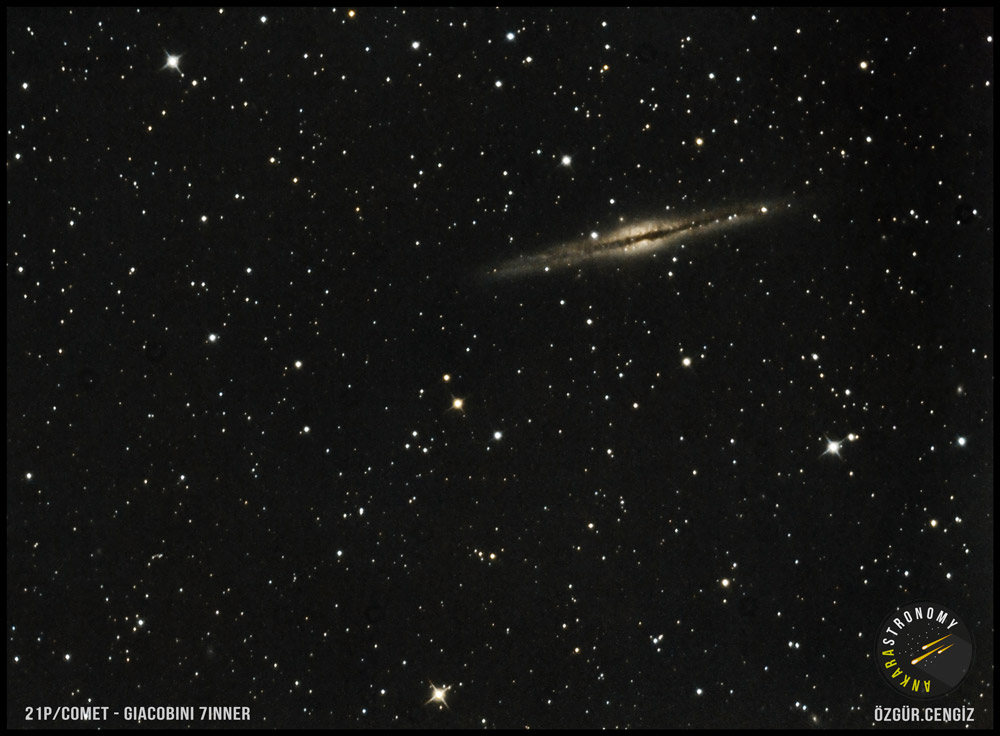 Photographer:
Ozgur Cengiz
Location of Photo:
Gölbaşı - Ankara - Turkey
Date/Time of photo:
03.09.2017
Equipment:
OTA: 10" RC f/8 Mount: Skywatcher EQ8Pro Camera: Canon 60Da Software: Pixinsght, Adobe PS, PHD Exposure: 10x10' = 1 hour 40 mins. at iso 800
Description:
NGC 891 (also known as Caldwell 23 and Silver Sliver Galaxy) is an edge-on unbarred spiral galaxy about 30 million light-years away in the constellation Andromeda. It was discovered by William Herschel on October 6, 1784. The galaxy is a member of the NGC 1023 group of galaxies in the Local Supercluster. It has an H II nucleus.
Website: