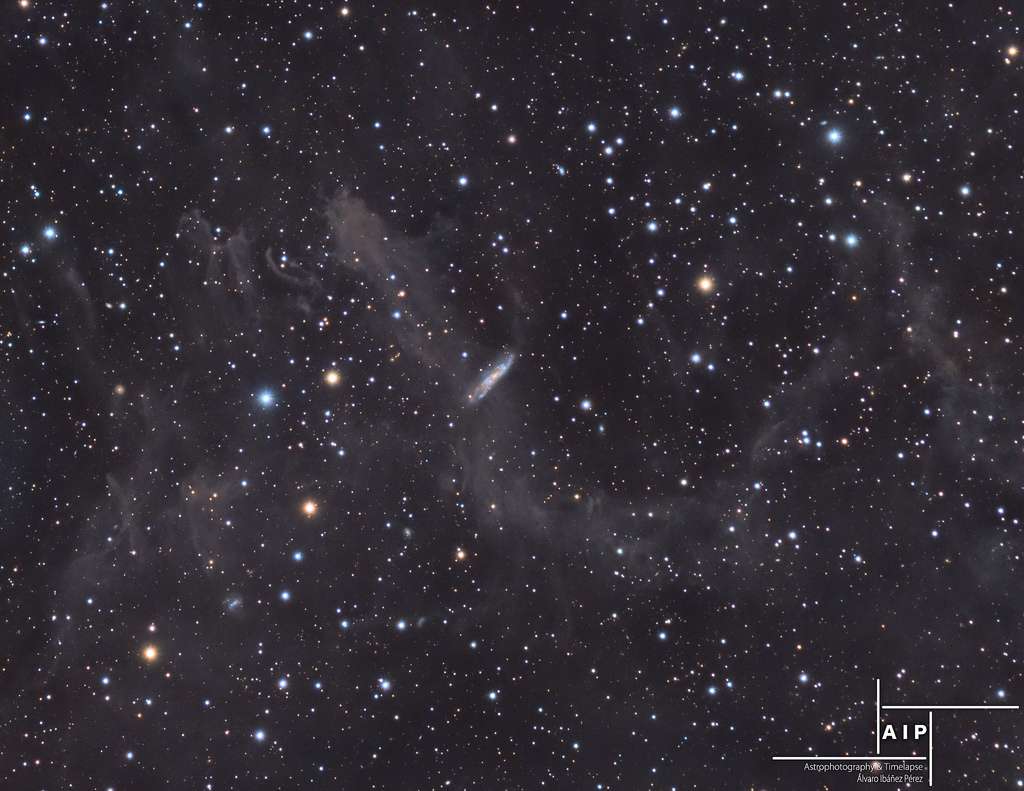 Photographer:
alibperez@gmail.com
Location of Photo:
Navas de Estena for luminance and Las Inviernas for RGB
Date/Time of photo:
07/11/2015 for luminance and 14/11/2015 for RGB
Equipment:
TS 115 Triplet APO Refractor, NEQ6 Pro II tuning belts, IDAS LPS, Atik460ex Mono and Baader LRGB Filters
Description:
NGC 7497 is a spiral galaxy, type SBc, in the constellation Pegasus. At a distance of about 59 million light-years, the galaxy is viewed through the Integrated Flux Nebula (IFN). The residual light of our galaxy illuminates this faint nebula.
Website: