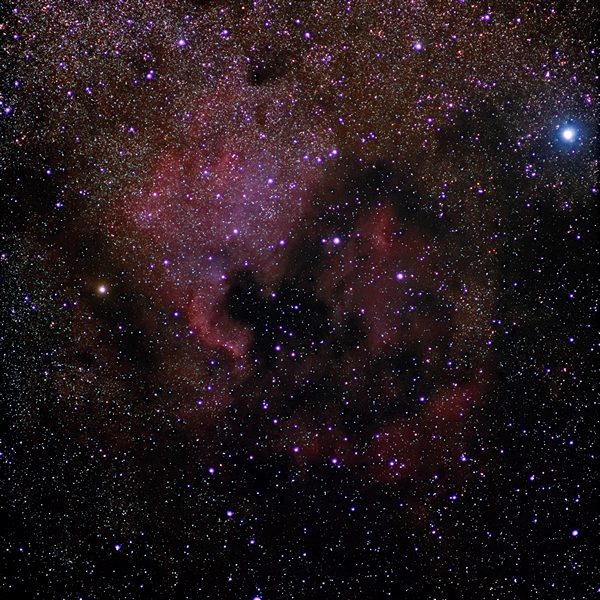 Photographer:
dellap
Location of Photo:
Merida, Venezuela
Date/Time of photo:
Sept. 8 2015 23:30 Local Time
Equipment:
Canon EOS 5D DSLR + ARSAT B 250mm f/3.5 Lens
Description:
While testing my new ARSAT B lens (F.L.=250mm f/3.5), I took this wide-field image of the Cygnus-Deneb Milky Way. This image covers 5.3 x 5.3 sq. degrees. Sum of 66 x 30sec. raw images converted in DxO Pro 9, stacked with Deep Sky Stacker and processed in Photoshop CS6.