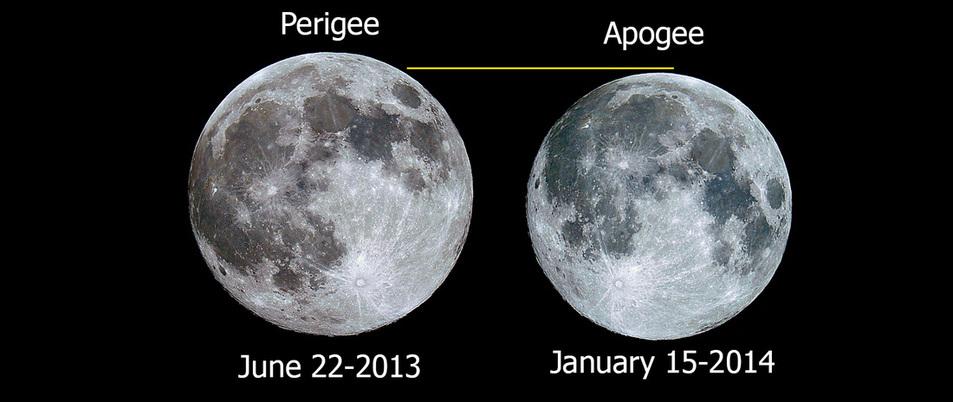 Photographer:
Jared Bowens
Email:
Location of Photo:
Dekalb County Mo.
Date/Time of photo:
June 22-2013, January 15-2014
Equipment:
Celestron Nexstar 8i tube assembly on orion skyview pro mount, Canon 60D primed focused
Description:
Here we have the Perigee and Apogee Moon. The Perigee is when the Moon it's closest to Earth due to its elliptical orbit around Earth. The Apogee is when the Moon is furthest distance from Earth.      This two images taken with the with the same telescope, same optics, same camera, and different time of the day.       The Moon averages 238,900 miles from Earth. At closest approach (perigee) it's 225,291 miles. At furthest distance (Apogee) it's 252,088 miles.
Website: