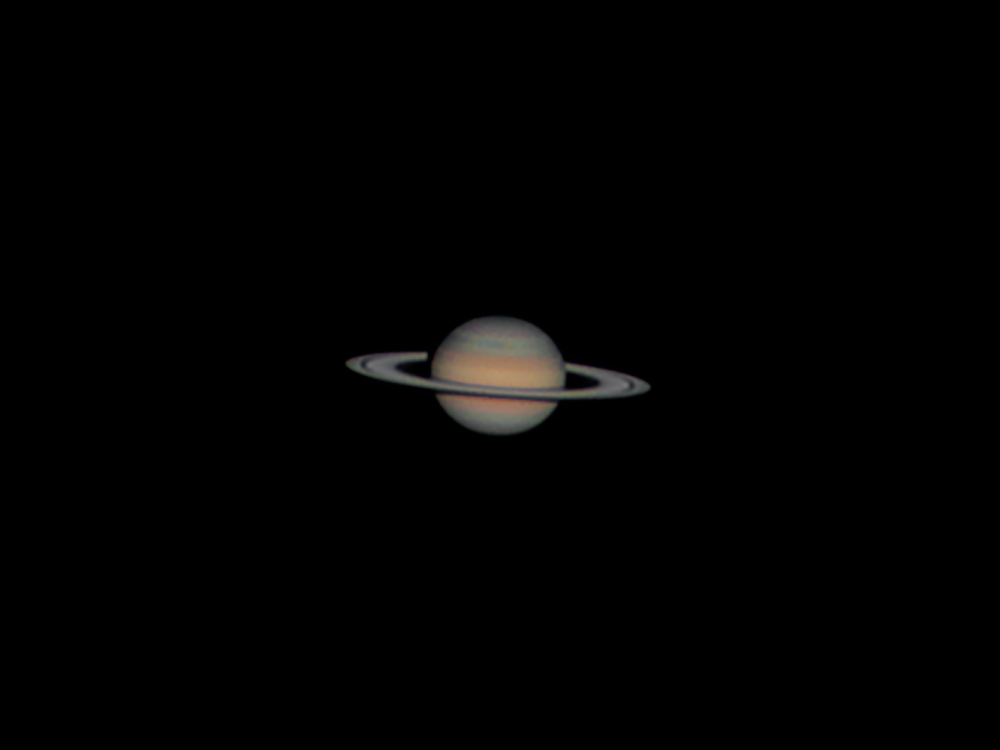 Photographer:
Craig & Tammy Temple
Location of Photo:
Hendersonville, TN, USA
Date/Time of photo:
May 8, 2011 at 9:30pm CDST
Equipment:
Telescope: Celestron C8 @ f/25 Accessories: TeleVue 2.5x Powermate; Atik EFW2 filter wheel; Dew control by Dew Buster Filter(s): Baader 1.25" LRGB Mount: Orion Atlas EQ-G controlled by EQMOD performance tuned by Astrotroniks Camera: Imaging Source DMK31
Description:
This was our first image of Saturn taken in LRGB and resampled to 150%. We managed to capture the data in between clouds from our driveway in Hendersonville, TN, USA on the evening of May 8, 2011. Being new to planetary imaging, we were not expecting much, given the conditions, but were pleasantly surprised with the results. We still have lots to learn and plenty of room for improvement, but are really enjoying planetary imaging so far.
Website: