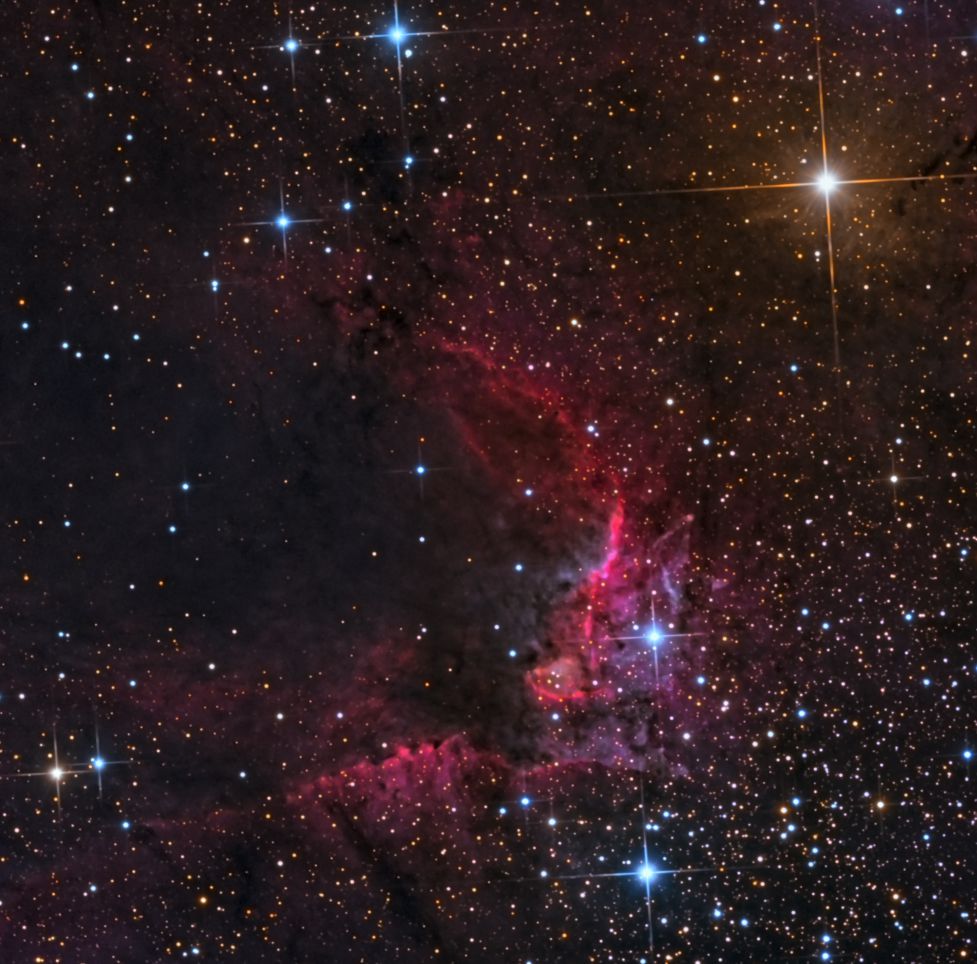 Photographer:
Howard Trottier
Email:
Location of Photo:
Cabin in the Sky Observatory, South Okanagan, British Columbia, Canada
Date/Time of photo:
Four nights between August 26 and September 1, 2011.
Equipment:
Telescope: PlaneWave Instruments CDK17, with a focal reducer at f/4.5. Mount: Paramount ME. Camera: SBIG STL-4020M. Image capture: TheSkyX, MaxIm DL, and FocusMax. Exposures: 300 minutes luminance (unbinned), 100 minutes in each of red, green and blue (2x2 binning). Ten-minute subframes in all channels. Image scale: 27' on a side, 0.78" unbinned pixel size. Image Processing: PixInsight with CCDInspector.
Description:
This is a new image: although the frames were shot last summer, I could only recently complete the image processing. I was drawn to the Cave by its wide expanse of dark nebulae, the deep colors of its emission and reflection nebulae, and the vivid assortment of stars splashed across the field. I set up the shot so that a small grouping of colorful stars would spill into the corner of the frame, as if they were jewels falling out of the entrance to the cave. Over 16 hours were shot, with only the best 10 hours kept for processing.
Website: