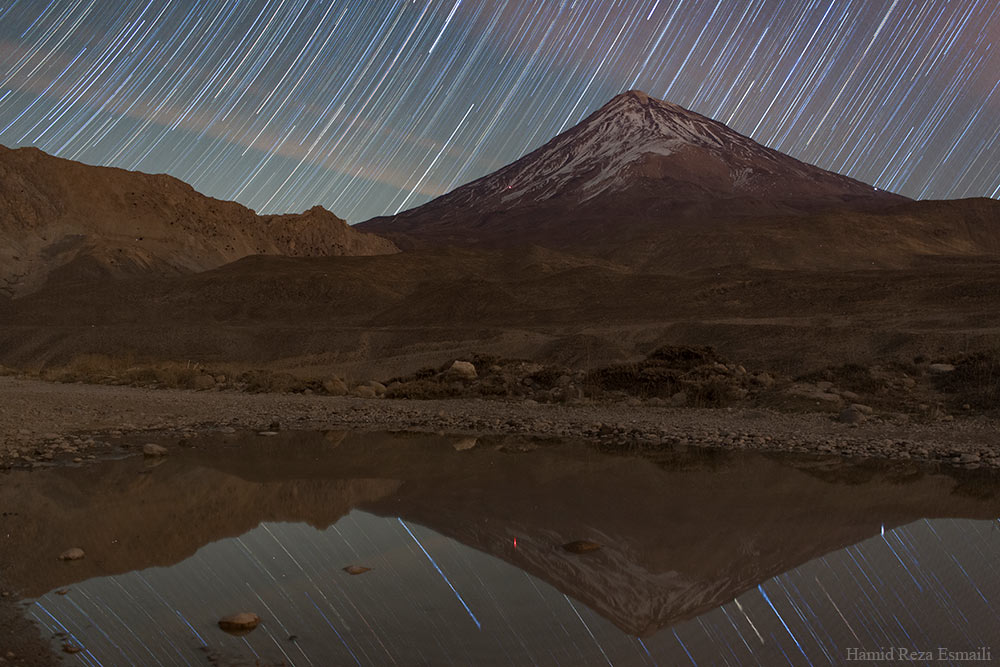 Photographer:
Hamid Reza Esmaili
Location of Photo:
Lar National Park - Iran
Date/Time of photo:
2017/10/22
Equipment:
canon 50d + 24mm canon f2:8 lens stm
Description:
Mount Damāvand, (5671 m ) a potentially active volcano, is a stratovolcano which is the highest peak in Iran and the Middle East as well as the highest volcano in Asia. It has a special place in Persian mythology and folklore. This peak is located in the middle of the Alborz range,adjacent to Varārū, Sesang, Gol-e Zard, and Mīānrūd. The mountain is located near the southern coast of the Caspian Sea, in Amol County, Mazandaran Province, 66 km (41 miles) northeast of the city of Tehran.