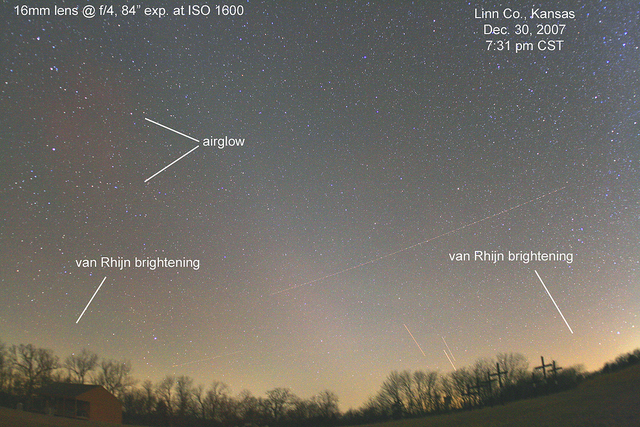 Photographer:
Doug Zubenel
Email:
Location of Photo:
Linn Co., Kansas, USA.
Date/Time of photo:
Dec. 30, 2007, 7:31 pm CST
Equipment:
84 second exposure with Canon Rebel XTi and a 16mm Nikkor lens @ f/4 at ISO 800.
Description:
This image depicts the change that has occurred in the red airglow, both in size and position (as well as shape). Where the zodiacal light cone would be you can faintly see a touch of blue and yellow airglow as well. This image was started nearly 45 minutes after it had become fully dark - the brightening near the horizon is not laggard twilight, but van Rhijn brightening of the overall airglow layer.