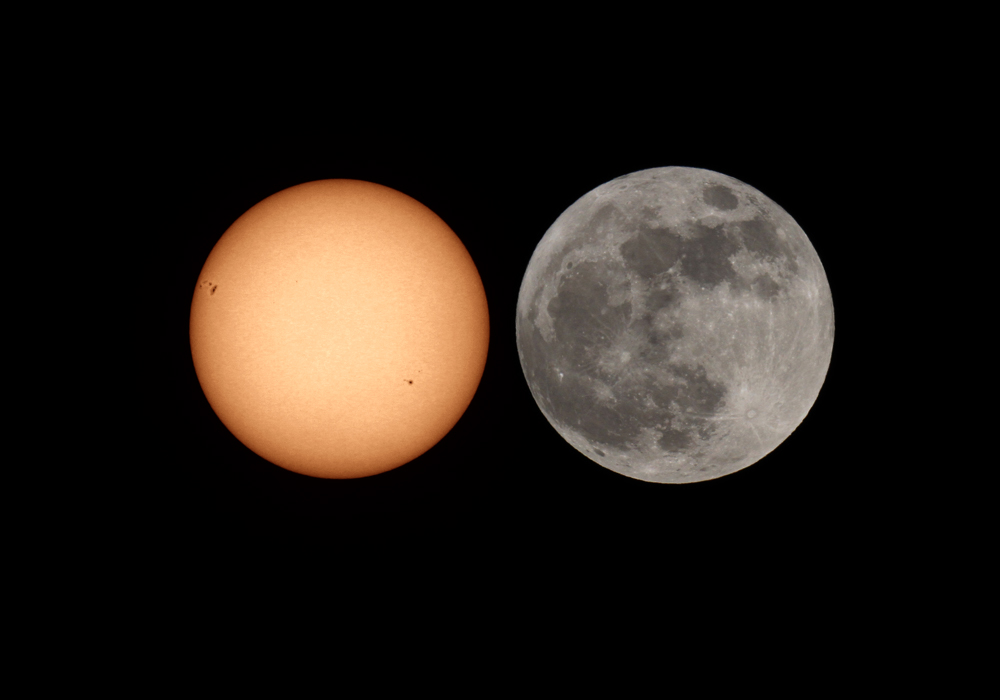 Photographer:
Charlie SzaboToth
Location of Photo:
Port Elgin, Ontario, Canada
Date/Time of photo:
5 & 6 May 2012
Equipment:
The images were taken with a Canon 7D mounted at the prime focus point of a TMB9L refractor on an Astrotrac Travel Pier. ISO 400, 1/4000s for the Moon and 1/6400s for the Sun (filtered, of course, with a homemade Baader film filter). The levels were gently adjusted in Photoshop and the Sun's image was colourized (I'm not fond of the Baader blue).
Description:
I took an image of the "SuperMoon" on Saturday night and then a few test shots of the Sun the next day. I thought I would compare the relative apparent angular sizes of the two, with a very large perigee moon that will turn into a very small apogee moon in two weeks during the annular eclipse. The contrast shows the ellipticity of the Moon's orbit - a Moon which is "larger" than the Sun at one extreme of its orbit, and "smaller" than the Sun at the other, two weeks later. I have higher resolution images if needed.