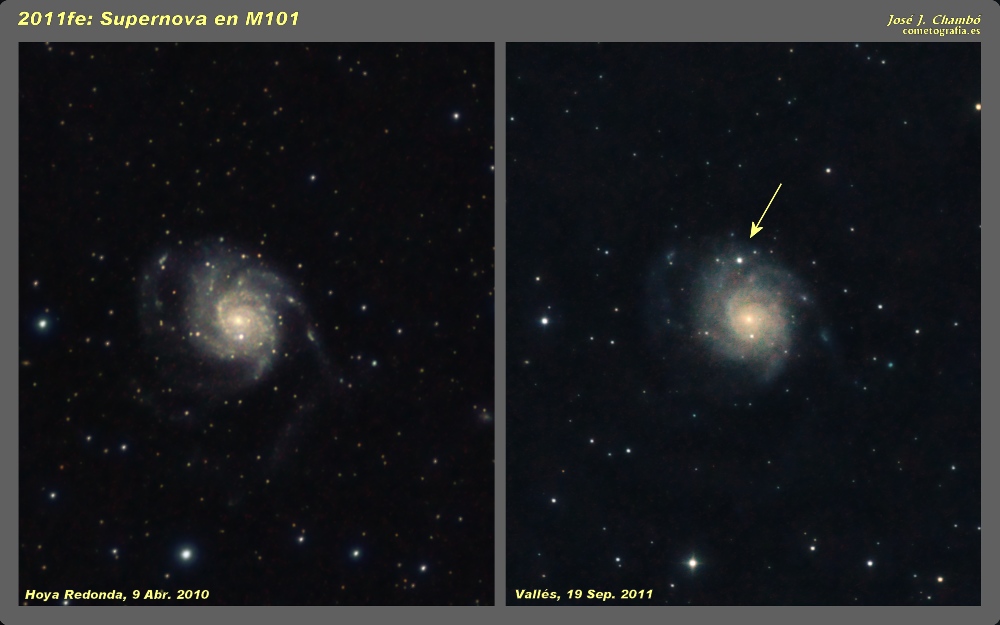 Photographer:
Pepe Chambó
Location of Photo:
Vallés, Valencia, Spain
Date/Time of photo:
September 19, 2011 @ 20:20 TU
Equipment:
Canon EOS-350D, Reflector GSO 203/800 f/4.0, (38x50 sec.) at 800 ISO.
Description:
One of the most soon detected supernovas after start your blast, when it was discovered on 2011 August 24 shone still with 17 magnitude in one of the Pinwheel Galaxy spiral arms (M101) into Ursa Major. On September 10, reached your most brightness to 9,9 magnitude (a quarter of galaxy global brightness) being observable with small telescopes. Moreover, it has been one of "nearest" to Earth on some decades, to 21 milion light-years away.
Website: