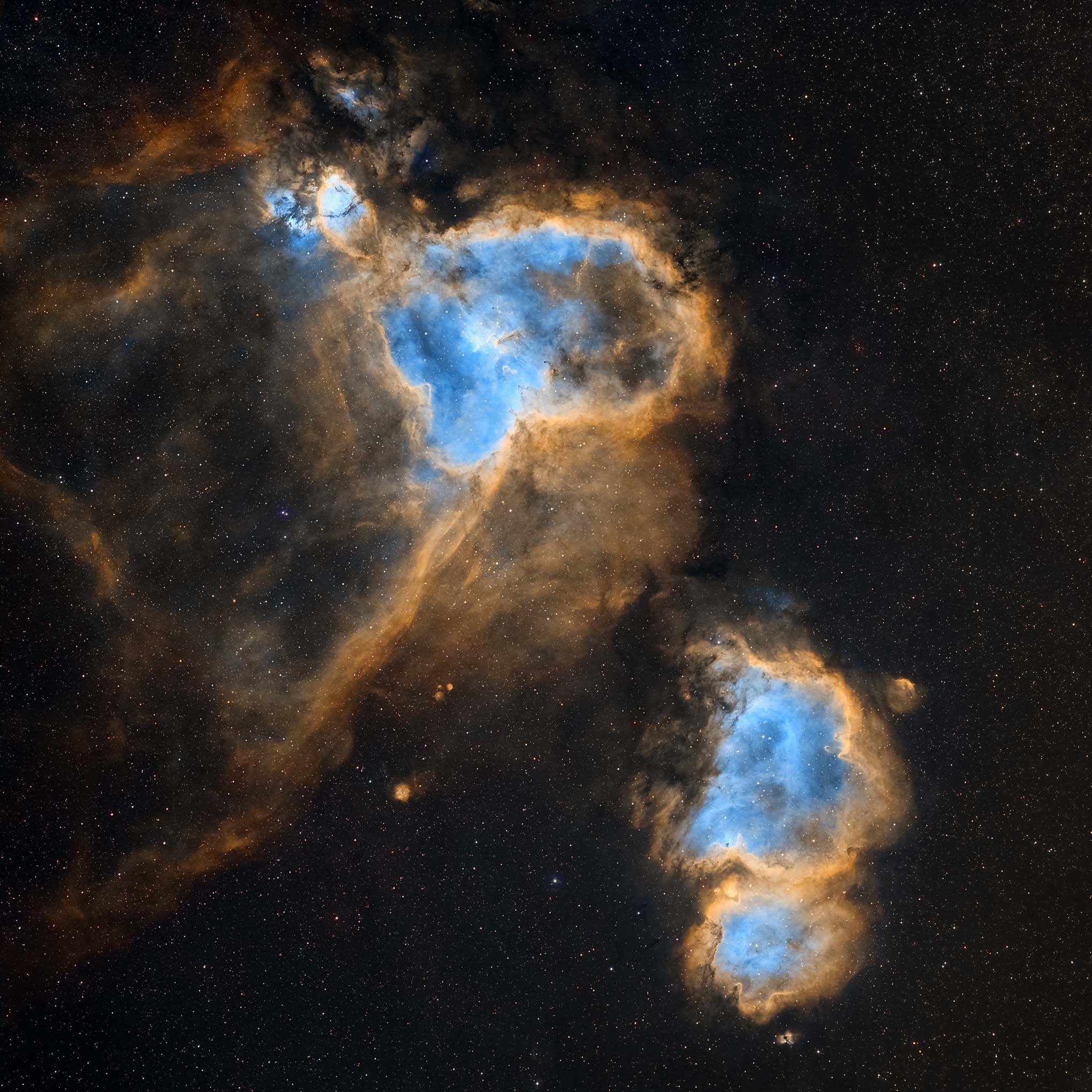 Photographer:
Sean Liang
Location of Photo:
IC ASTRONOMY OBSERVATORY, SPAIN
Date/Time of photo:
Aug 2022 - Nov 2022
Equipment:
Takahashi FSQ-106EDX4; FLI ProLine PL16803 (Remote Astronomy via Telescope Live)
Description:
The heart and soul nebula is a collection of starforming regions, emission nebulas and dark dust lanes. It is located in the constellation Cassiopeia, 7500 light years away from Earth. Both targets have a distinctive core surrounded by brightly illuminated hydrogen gases, the result of solar wind carving out the interior of interstellar gas clouds. The winds are generated by newborn stars, which can be found in the core region of the nebulas. The stars also give off intense radiation, ionising the gas clouds and causing them to shine in stunning colours. (The blue colour indicates the presence of Oxygen, while the yellowish clouds indicate hydrogen and sulphur). Interesting fact: the Heart Nebula is also called "the Running Dog Nebula", but I cannot figure out where the dog is.
Website: