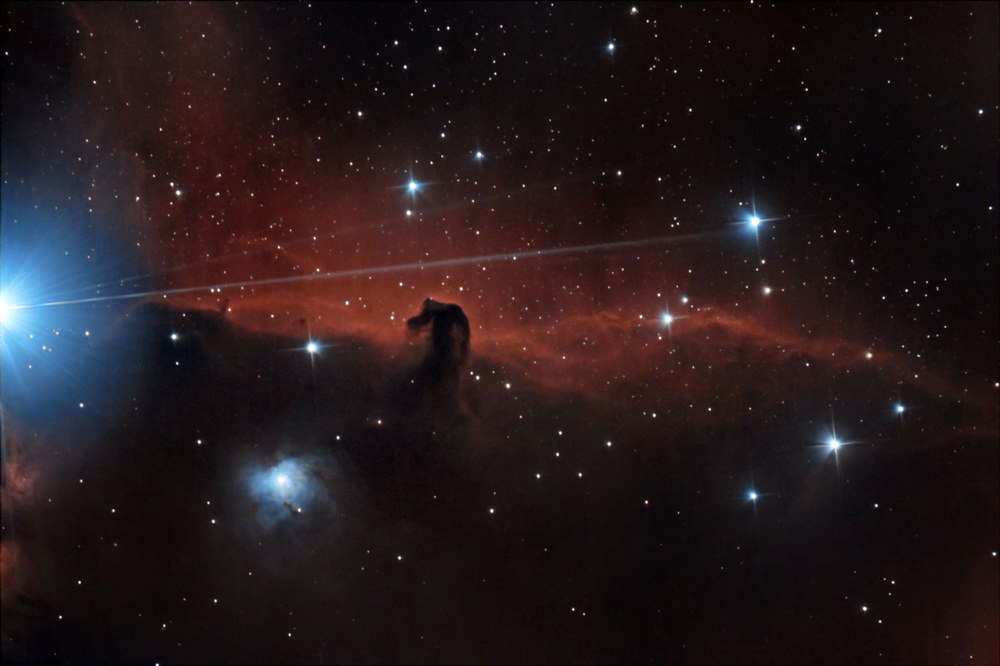 Photographer:
Rafael Compassi
Location of Photo:
Presidente Lucena - Brazil
Date/Time of photo:
11/30/2016
Equipment:
Skywatcher 200p, Canon T1i, Astronomik CLS CCD Clip filter. 35x600 seconds
Description:
The Horsehead Nebula (also known as Barnard 33) is a dark nebula in the constellation Orion. The nebula is located just to the south of the star Alnitak (left of the field), which is farthest east on Orion's Belt, and is part of the much larger Orion Molecular Cloud Complex.
Website: