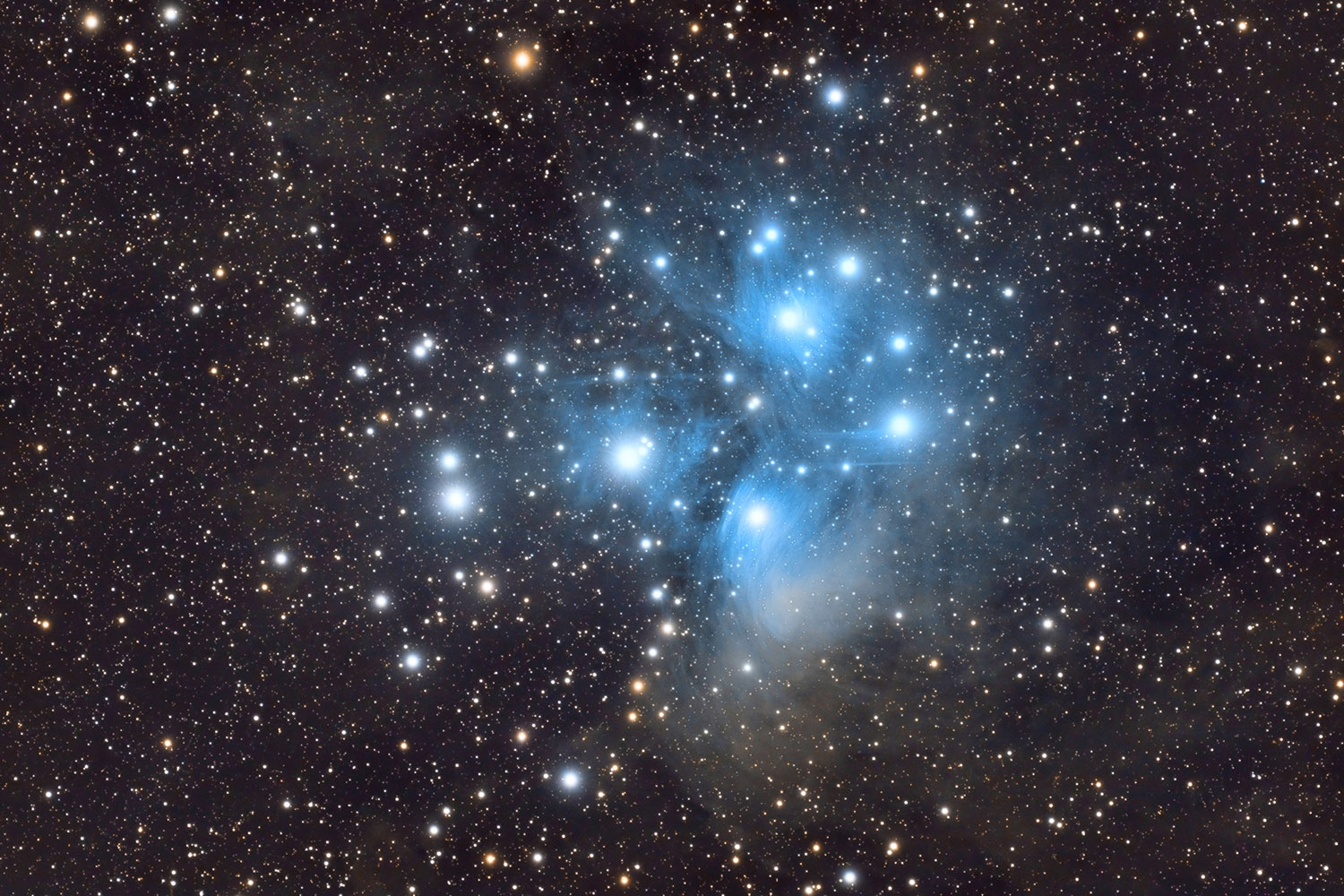 The Pleiades
astro_mark_c / S&T Online Photo Gallery
Photographer:
astro_mark_c
Location of Photo:
Scotland
Date/Time of photo:
This image was shot over multiple nights in December
Equipment:
William Optics Redcat 51, ZWO 183 mc pro, William Optics 50mm guide scope, ASI 120mm mono guide scope, Sky-watcher EQ6-r pro mount, asi air pro
Description:
This is a LRGB image of the Pleiades shot from my back garden here in Scotland. Living on the north east coast of Scotland our weathe is so unpredictable so when there is clear skies you get out there. The data was gathered over 3 seperate nights in December. The image is made up of 169 x 3mins subs for the light frames, 60 darks, 60 dark flats and 30 flat frames. All this data was calibrated and stacked in Pixinsight. Using seperate R, G and B images I combined them to create a synthetic luminance to combine with my RGB data using LRGB combination in Pixinsight. Once the image was processed in Pixinsight I then gave it a colour boost in Photoshop.