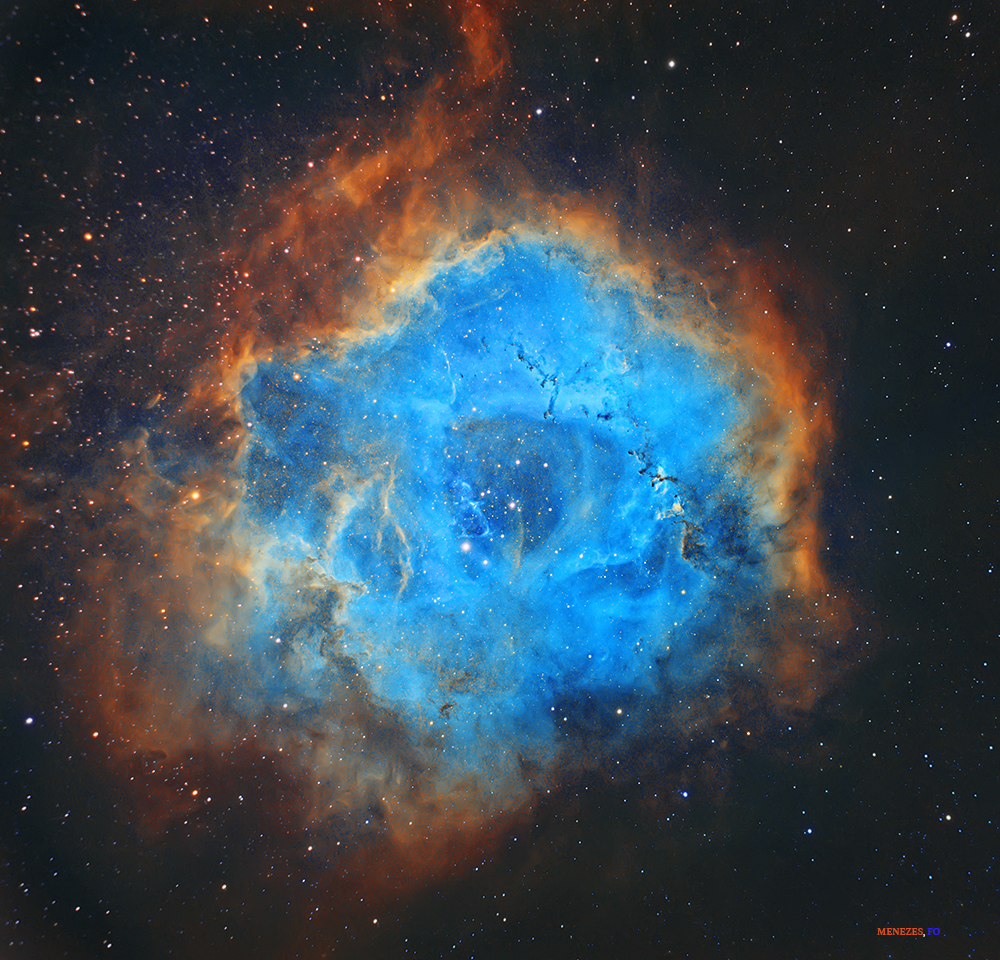 Photographer:
barretosmed
Location of Photo:
LOCATION: JALES - SP - BRAZIL
Date/Time of photo:
DATES: DECEMBER 23 - 27, 2019
Equipment:
EQUIPMENTS: APO TS 80MM ASI 1600MM coled ASIAIR APO TS 80MM 15 X 200 BIN1 HALPHA 15 X 200 BIN1 SII 15 X 200 BIN1 OIII
Description:
The petals of this cosmic rose are actually a nursery of stars. What characterizes this image is the sculpture drawn by the globules of dark dust. The stars emit ultraviolet radiation that ionizes the surrounding hydrogen cloud, which gives the image a red color.
Website: