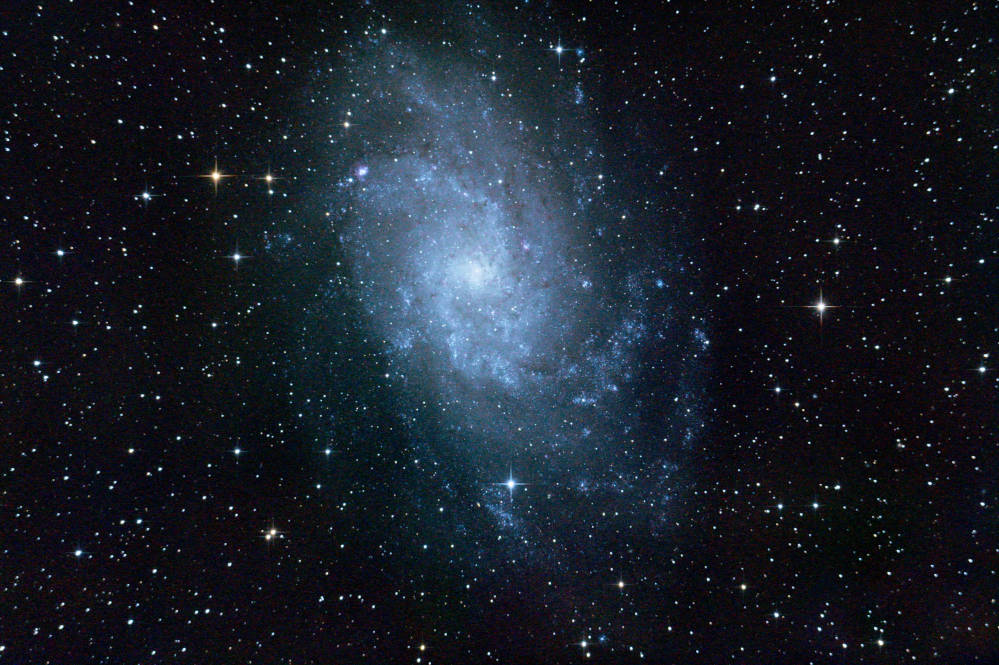 Photographer:
Marco Cipriani
Location of Photo:
Campocatino, Frosinone, Italy
Date/Time of photo:
15th July 2018
Equipment:
Sky-Watcher 200mm f/5 Newtonian telescope, EQ5 mount with handmade GoTo, Nikon D3300 (not cooled or astro-modified), no filters or correctors, autoguiding with PHD2 and a QHY5L-II, mount and camera control via INDI (Linux), autofocus with homemade focuser
Description:
The Triangulum Galaxy is a spiral galaxy approximately 3 million light-years from Earth in the constellation Triangulum. With a diameter of about 60,000 light-years, M 33 is the third largest member of the Local Group of galaxies (~40% the size of the Milky Way). Processing in Astro Pixel Processor and GIMP, 76x60 seconds @ISO 3200, flats, bias frames, darks and darkflats.
Website: