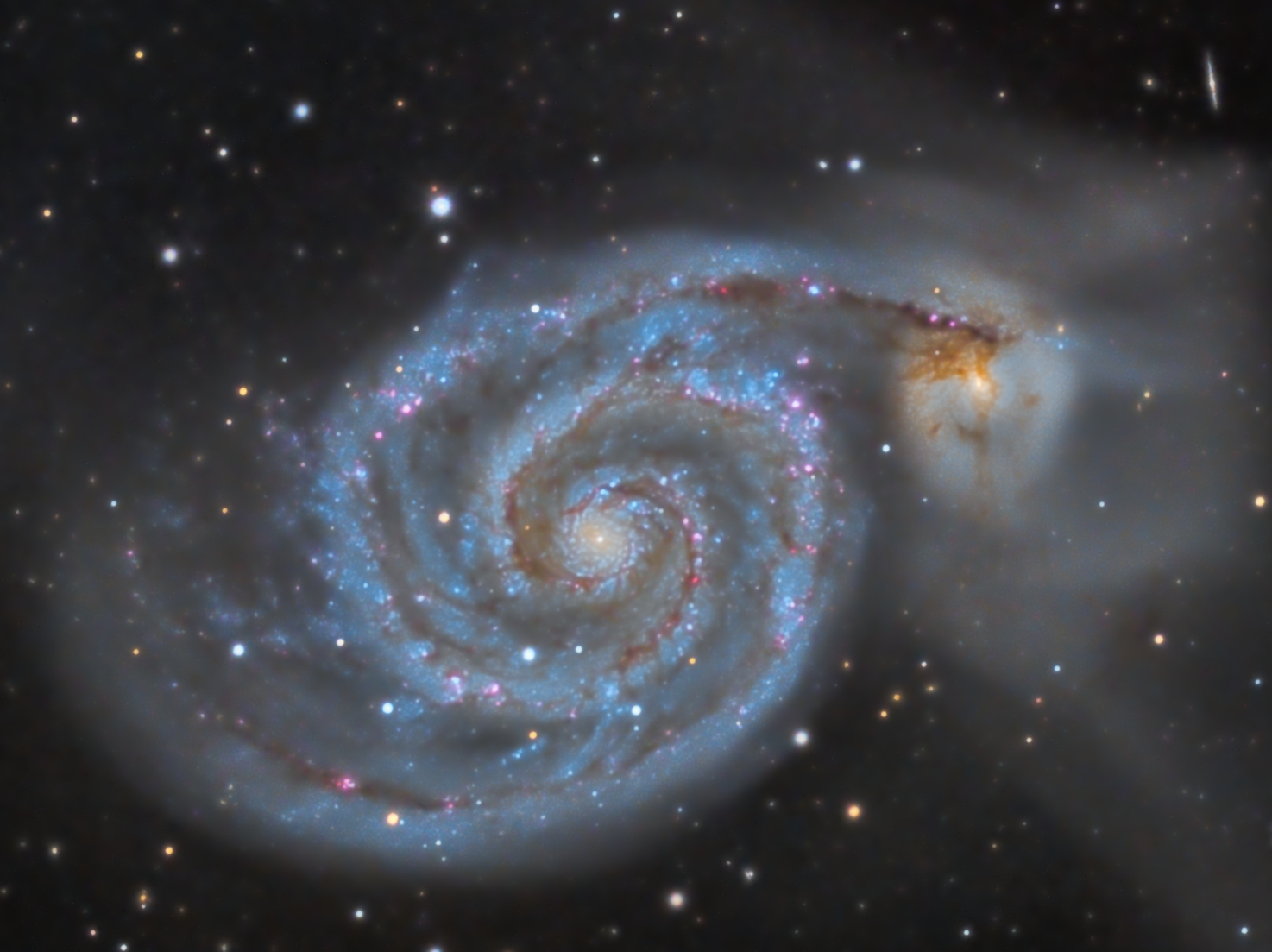 Photographer:
MaartenR
Location of Photo:
The Netherlands, Oldenzaal, Backyard
Date/Time of photo:
April 2020 - multiple nights
Equipment:
Altair Astro Ritchey Chretien 10" F8 telescope on an NEQ6 Pro (belt upgraded) mount. Camera used is an Atik 383L+ mono with Astrodon LRGB filters.
Description:
I imaged this object back in 2018 using the same scope but with an Astro-Physics CCDT67 reducer, making it an F5.4. This time I shot without the reducer at F8, making it a bigger challenge from my Bortle 5 sky to catch the faint outer portions. The image is composed of 5Hr RGB data for color and 15Hr of Luminance for detail. Total exposure is 20 Hr.
Website:
https://maartenrolefes.wixsite.com/blog/post/messier-51-a-classic-beauty