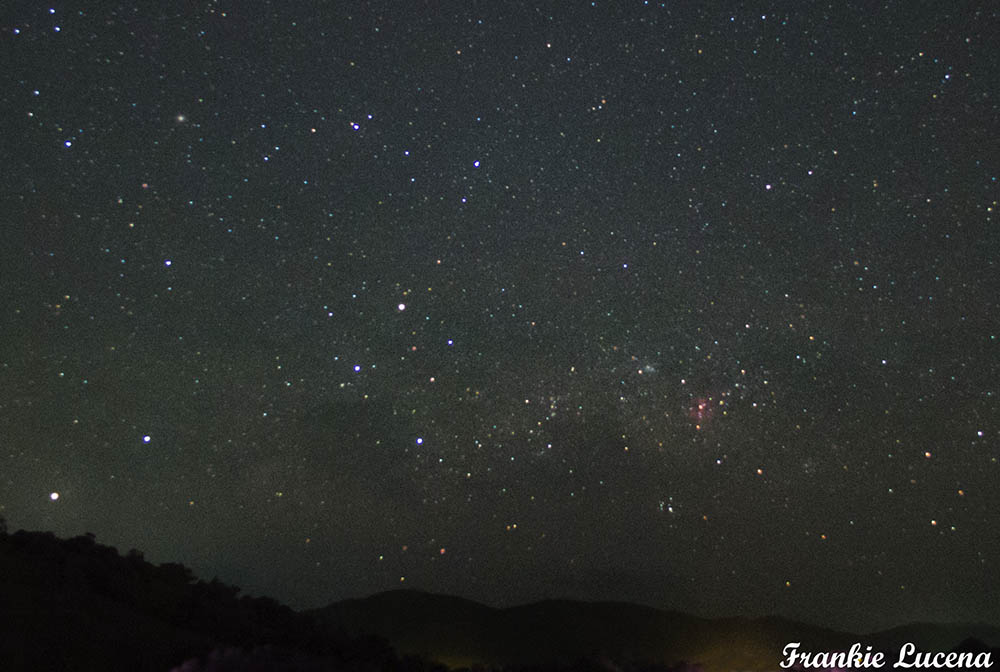 Photographer:
Frankie Lucena
Location of Photo:
Cabo Rojo, Puerto Rico
Date/Time of photo:
January 4, 2017 at 5:46am
Equipment:
Full Spectrum Canon Eos Rebel T3 with an 18-55mm lens
Description:
The winter milkyway has some pretty interesting celestial wonders. First we have the closest star Alpha Centauri, and just below and to the right is the newly discovered planet named Proxima b. You will also find the majestic Southern Cross and then there is the very colorful and explosive star system, Eta Carinae.
Website: