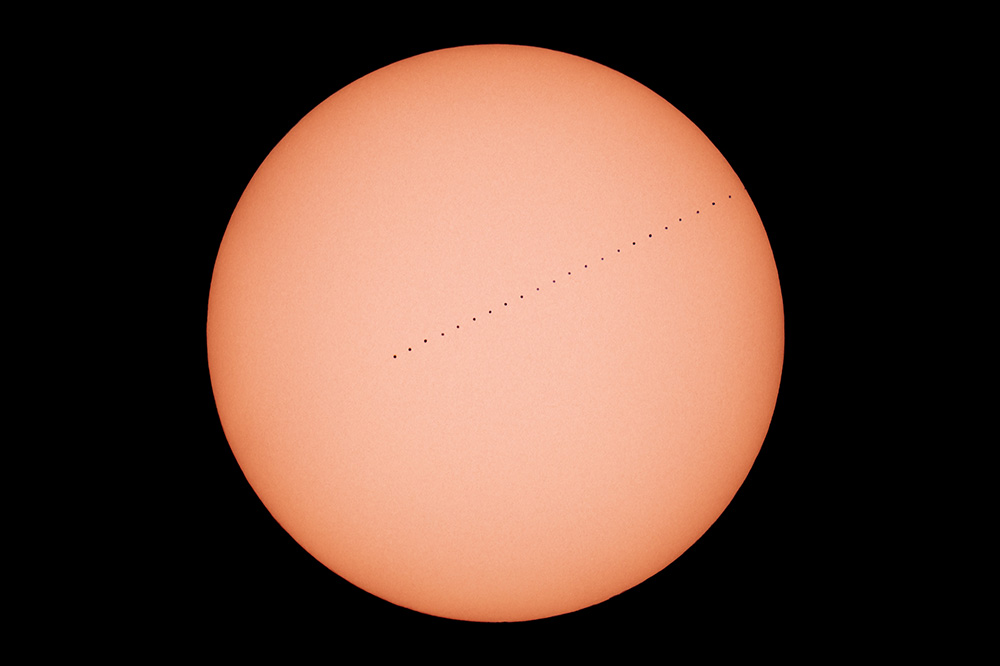 Photographer:
Keith Lisk
Location of Photo:
Waverly, Ohio, USA
Date/Time of photo:
11-Nov-2019, 14:22 - 18:04 UT
Equipment:
StellarVue SVA130T telescope, at 900mm f/7, Nikon D850 DSLR camera, Astrophysics Mach1 GTO mount.
Description:
The November 11, 2019 Transit of Mercury across the sun's disk. The weather forecast predicted overcast skies for the beginning of the transit, but possibly clearing later in the morning. I had my telescope set up and ready for any clearing in the sky. Around 9:15 am, the overcast dissipated, with mostly thin cirrus clouds remaining. This image is a composite of 23 images taken 10 minutes apart from 9:22am EST until the end of the transit at 1:04pm EST.
Website: