It has come to the attention of our staff that some users have had problems lately accessing data on Sky & Telescope products on DVDs/CDs that use the Adobe Flash player. You may get a frozen "Loading" screen or an error message while attempting to read a disk.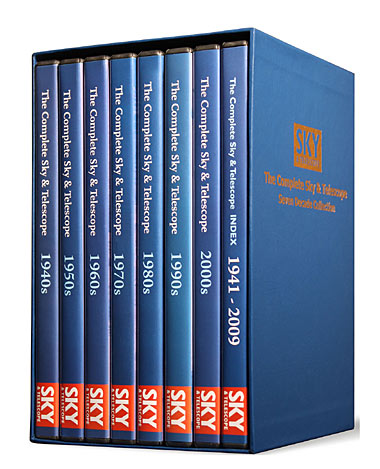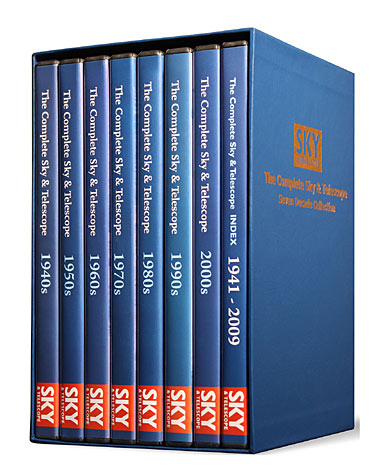 I apologize for that inconvenience and assure you that there is nothing wrong with the products themselves. The problem seems to be caused by a recent version of the Flash player, and it can be fixed by making a small adjustment.
Adobe Flash installs a control panel with its software. You can use this control panel to work around the issue. There are two methods, one if you are using Google's Chrome browser and another for other browsers.
For Chrome browsers: You have to use the online Flash Settings Manager located at http://www.macromedia.com/support/documentation/en/flashplayer/help/settings_manager02.html.
Once the Adobe Flash Player Settings Manager opens in the browser window, click on the Global Security Settings panel. Then click on the Edit Locations drop-down, and choose Add Location. Click on Browse for Folder, then enter the device where the disk is loaded and click Confirm. The DVDs should now work. You only have to do this once per computer for all S&T DVDs.
For non-Chrome browsers To access the local Flash Player Settings Manager that is native to your operating system:
Windows: Start > Control Panel (view by small icons or large icons) > Flash Player
Macintosh: System Preferences (under Other) > Flash Player
Linux Gnome: System > Preferences > Adobe Flash Player
Linux KDE: System Settings > Adobe Flash Player
Once you open the Flash Player Control Panel you will have the Flash Player Settings Manager open on your desktop. Now click on the Advanced tab at the top, and then click on Trusted Location Settings.
If you are on Windows and Linux systems, click on Add and then Add Folder (not Add File). Then enter the drive where the DVD is located (e.g., F:\), click OK and then Confirm.  You can close the Flash Player Settings Manager now, and the DVD should work. You only have to do this once per computer for all S&T DVDs.
For Macs, click on the "+" button to add a folder. Then click on the DVD menu, which you should see in the left navigation under Devices. Click the "Open" button. This will add the pathway to that disc to your Trusted Location Settings. Now click on that pathway to highlight it, then click on the pencil icon (next to the "+" and "-" buttons). Truncate the pathway so it reads only "/Volumes/" (no quotes). You only have to do this once per computer for all S&T DVDs.
If you need additional help, try Adobe's Flash Player Help: https://helpx.adobe.com/flash-player.html
Again, my apologies for the inconvenience, and I hope you continue to enjoy our products.